Perfect attendance
L.A. school district rewards students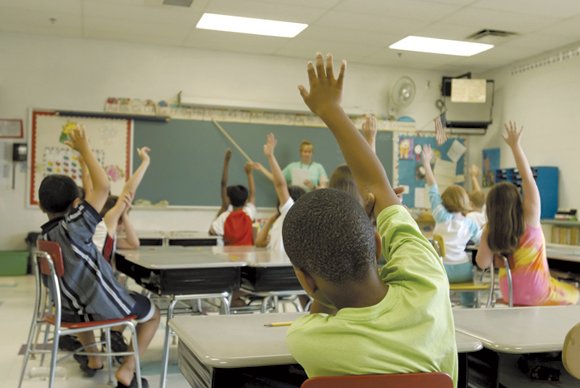 Los Angeles Unified School District pupils in grades K-12 can participate in the 2013-14 LAUSD School Attendance Challenge underway through May 2014.
Eligible students include those who are actively enrolled with 100 percent attendance for the month. This means no excused or unexcused absences/tardies; attendance in all periods of the day and have no partial absences; be on time daily to class/period and have no tardies within the school day.
All K-12 students with perfect attendance for the month will be placed on an eligibility list and entered into a randomly selected drawing. All prizes will be awarded to the winning students on a monthly basis and grand prizes will be awarded in May.
Prizes include AMC Movie Ticket Packs (with two drinks, two popcorns), Subway gift cards, iTunes gift cards, and tickets to Disneyland, Knott's Berry Farm, and Universal Studios.
The 2013-14 LAUSD "I'm In" School Attendance Challenge is an attendance campaign sponsored by the district in collaboration with Schools Federal Credit Union, Clear Channel Media and Entertainment, Cool School Café, as well as other corporate partners.
The goal of the "I'm In" Student Attendance Challenge is to increase attendance at every level and to recognize students for excellent attendance throughout the year.