PBS SoCal hosts educator development workshop at CAAM
'The African Americans: Many Rivers to Cross' becomes base for curriculum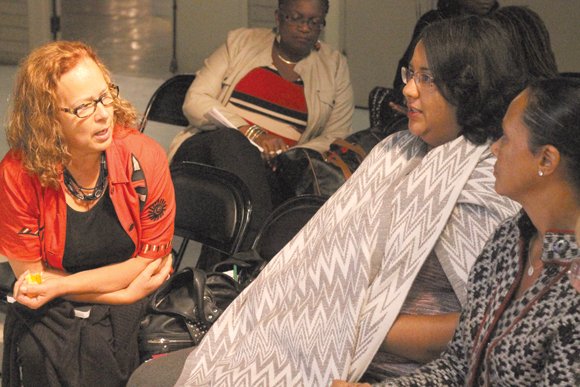 "I think the reason I was put on this planet, at least one of the one of the reasons, was to communicate with a large audience about the history and culture of people of African descent," said Gates. "We need to integrate the content we teach our kids. We have to make normal the contribution of people of color and make it part of the story, because it is part of the story."
Mirroring those sentiments, Vera Stewart, senior vice president and consumer market executive at Bank of America said, "We have a very powerful history and by connecting with the past, we can better understand our future … not just African American history but our collective history.
"Bank of America is very involved in the community," added Stewart. "Diversity is core to who we are; it's part of our DNA," she said. "It was a very easy decision for us to get involved after learning about Many Rivers because we are always looking for opportunities to connect with the communities we serve. Whether it is working with the Taste of Soul, the Brotherhood Crusade, or the Salvation Army, Bank of America is involved, and this partnership with PBS was a very logical step in extending our reach to the community."
"The African Americans: Many Rivers to Cross" with Henry Louis Gates airs every Tuesday through Nov. 26; visit www.pbs.org/manyrivers for local listings and to watch the series online. A book, by the same name, and a DVD of the series are also available on the website.