LAX needs better surveillance system, Chief Beck says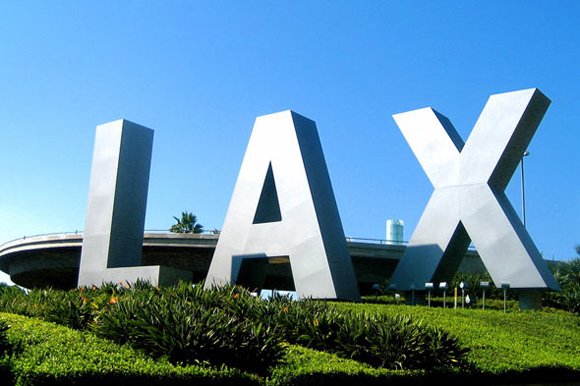 LOS ANGELES, Calif. — Last week's shooting at the Los Angeles International Airport pointed out a weakness in the surveillance equipment there, Los Angeles Police Chief Charlie Beck said today.
"I would like to have better curbside cameras. One of the things we struggled with was trying to find out how (the gunman) got to the airport and that was hindered somewhat by not having CCTV," Beck told reporters during a news conference at the LAPD's Olympic Area Station.
"We have to have electronic barriers, better surveillance ... and all that is very expensive," he added.
Earlier this week, Beck ruled out searching the vehicles of people coming to the airport, saying that the public likely would not allow such an intrusion of their privacy.
Beck said today that the status quo was not "as good as it gets" but there can never be "100 percent safety."
"We have an open society. Because of that, we are open to some level of risk ... unless we are willing to close this society, and I don't see that happening," the chief said.
Beck today also dismissed calls for more armed presence at the airport.
"I don't think a picket line of armed security is the answer," he said, explaining that shooters will just pick places where there is no presence of armed law enforcement.
TSA union officials this week said some of their members should be armed, after TSA agent Gerardo Hernandez was killed during the shooting.
Suspected gunman Paul Anthony Ciancia had been targeting TSA officers, according to authorities.
There were also suggestions that more airport police should be placed around the airport.
Beck said public safety officials are looking at "other ways" to tighten security, such as doing random checks and making "rational decisions" about whom to search based on "cues."
The Airport Commission this week called for an "after-action report and improvement plan" that will examine the city's response to the airport shooting.
"In the coming days and weeks, we will put under a microscope every aspect of our response, preparedness, coordination, training and planning," Commission President Sean O. Burton said.
A preliminary report on the findings, to be prepared by police, fire and LAX operations staff, will be presented to the commission Dec. 17.
"After that we will decide what next steps are needed," Burton said.
Los Angeles City Councilman Mike Bonin, whose district includes LAX, this week also called for a review of airport security.
He introduced a motion requesting that airport officials and the Airport
Commission report back in 45 days on "interagency coordination/communication during the lead up" to the Nov. 1 shooting, LAX's emergency preparedness and response plans, lessons learned from the shooting and a progress report on 2011 recommendations from a blue ribbon airport security committee.
Bonin introduced a separate motion to look into complaints that there were delays in airport officials communicating information to travelers evacuated following the shooting.
Elizabeth Hsing-Huei Chou | City News Service