LA Zoo debuts first born baby Okapi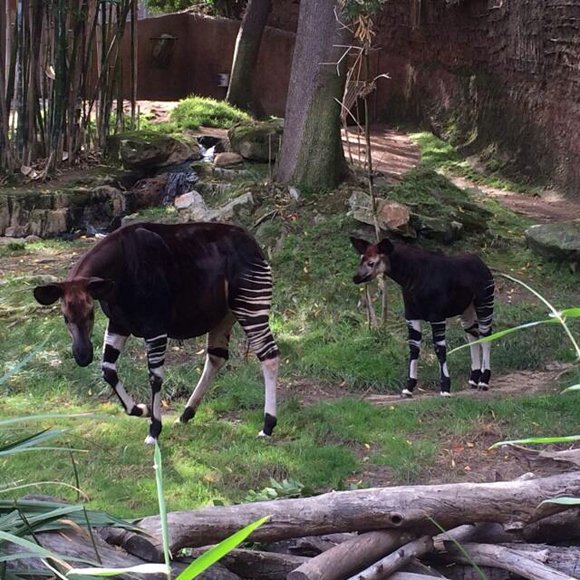 LOS ANGELES, Calif. — A baby Okapi calf made its first public appearance at the Los Angeles Zoo this week after bonding with his parents for the past two months.
The calf was born to dad Okapi Jamal and mom Baraka on Aug. 26 at 9 a.m.
Zoo director John Lewis said the "long-awaited" occasion is "particularly special" because the calf is the first to be born at the zoo.
Okapis, often referred to as "forest giraffes," are shorter cousins of the giraffe. The typically solitary and shy animals are found in the wild only in central African rainforests, where the zebra-like stripes on their front and hind legs help them blend in with their surroundings.
Okapi population in the wild has plunged from 40,000 to 10,000 over the past 10 years as their habitats succumb to deforestation. Zoos are now home to 85 Okapis.
Zoo visitors can see the Okapi calf from 10 a.m. to 2 p.m. daily.