Black males: an American dilemma
Torrence Brannon-Reese | 11/7/2013, midnight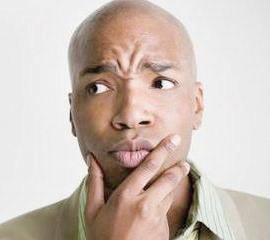 Our film festival, "I've Known Rivers," espousing the theme, "Black Males, an American Dilemma" focuses on the reality of being a Black male in this society, and covers a broad range of experiences we've had, and the successes we've been able to realize, even in the face of overwhelming societal odds. The weekend of Nov. 8-10, 2013, is a three-day period where through the magic of film, the compelling experiences of Black males in America, and around the world will be explored.
The program includes films showing Friday from 6:30-8 p.m.; Saturday from noon-8 p.m. and Sunday 10:30 a.m.-6 p.m. A symposium and panel discussion on Black manhood on Sunday from 10 a.m.-noon will feature Professor David Horne, author Michael Datcher, activists Damien Goodmon, and Brother Pianky, "Grasshopper."
Other films to be screened include biographies on dynamic men such as the first Black heavyweight boxing champion, Jack Johnson; exiled revolutionary, Robert Williams of "Negroes with Guns" fame; the life and death of slain 14-year-old Emmett Till; the tragic case of the nine Alabama youths—the Scottsboro Boys; legendary pimp-turned-literary genius, Iceburg Slim; and "Daddy Hunger," and a critically acclaimed film about missing fathers to name a few.
It is our hope, that through a process of cinematic education/entertainment, we can inspire people to learn more about Black males in American society, strip away ignorance concerning their collective plight, and consider what we all can do to contribute to solution minded efforts.
The film festival and program will be held at KRST Unity Center, 7825 S. Western Ave., Los Angeles.
Torrence Brannon-Reese is the founder and director of FAMLI Inc., the Foundation for Arts, Mentoring, Leadership and Innovation, and the I've Known Rivers Film Festival. He is a consummate artist, singer, guitarist, poet, writer, and community/cultural advocate. Most importantly, he is a father, grandfather and is totally committed to his community and the people.