Mayor Garcetti to replace Cultural Affairs chief
Sixth to step down since Garcetti required department heads to re-apply for their jobs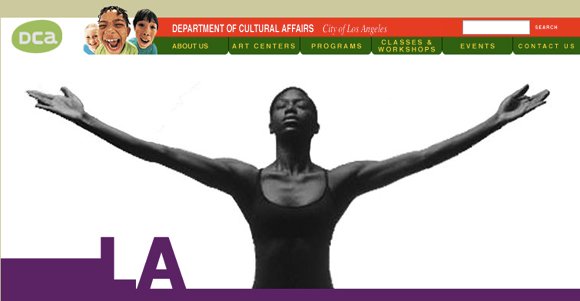 LOS ANGELES, Calif. — Mayor Eric Garcetti announced today that the city's head of Cultural Affairs will step down Jan. 4.
Olga Garay-English has been in charge of the city's arts and cultures programs since her appointment in 2007. Her pending departure is the sixth announced since Garcetti required his department heads to re-apply for their jobs earlier this year.
Garcetti thanked Garay-English, saying that he wants to "continue advancing the social and economic impact of the arts and increase access to cultural activities for Los Angeles' residents and visitors."
Garay-English has taken a job as an adviser to the president of Otis College of Art and Design, according to Garcetti's office. She will still offer advice to city Councilman Tom LaBonge's office and the Los Angeles Sister Cities program.
Matthew Rudnick, assistant general manager of the Cultural Affairs Department, will take the reins until permanent Cultural Affairs chief is found.
Garcetti today also named Disability Commissioner Stephen David Simon as executive director of the Department on Disability to replace Regina Houston-Swain, who announced her retirement earlier this month.
Simon, who has a law degree from UCLA, previously served as a coordinator of the city's AIDS and HIV policy and programs.
"Stephen Simon brings a wealth of knowledge and experience to the department," Garcetti said, adding that disabilities-related litigation will require "careful attention and planning."
Simon is scheduled to start Nov. 12 as acting executive director. His appointment requires confirmation by the City Council.
At least five department head positions remain vacant following a string of announcements this month of top-level departures. Garcetti has still to name a replacement for former Fire Chief Brian Cummings, who officially stepped down Oct. 31, as well as new managers and directors in the housing, transportation and harbor departments. Several of those vacancies are currently being filled by interim and acting chiefs.