Family of airport shooting suspect expresses sympathy to victims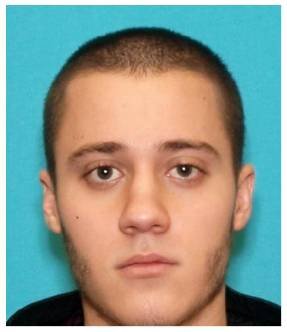 LOS ANGELES, Calif. — The family of the man accused of opening fire inside a Los Angeles International Airport terminal, killing a security agent and wounding several other people, said today they were cooperating with the investigation into the shooting and sent sympathies to relatives of the agent who died.
Paul Anthony Ciancia, 23, remains hospitalized — under sedation and under guard — while the investigation continued into what sparked Friday's shooting rampage inside Terminal 3, killing TSA agent Gerardo Hernandez, a 39-year-old father of two from Porter Ranch.
"We like most Americans are shocked and numbed by the tragic events of last Friday," according to a Ciancia family statement read by attorney John Jordan in Pennsville, N.J. "We acknowledge the need to understand what happened and why it happened. To that end, we as the Ciancia family have fully cooperated with the FBI and other law enforcement agencies over the last several days.
"It is most important for us as a family to express our deep and since sympathy to the Hernandez family," according to the family. "By all accounts, Officer Hernandez was an exemplary member of the law enforcement community and a good family man. Our hearts go out to his family and many others who grieve his passing.
"We wish to convey too our hopes that those who were wounded during this incident will experience quick and full recoveries," according to the family. "We also regret the inconvenience experienced by thousands of travelers as well as the administration and employees of the Los Angeles airport.
"Paul is our son and brother, and we will continue to love him and care for him. We will support him during the difficult times ahead. While we do not mean to minimize the grief and distress experienced by many other families, we hope that the public will understand that this is a very difficult time for our family too. The Ciancia family, our neighbors and friends need time to heal, so we ask that you respect our privacy."
The family's statement came as operations returned to normal at LAX after days of canceled and delayed flights that reverberated throughout the nation.
On Sunday, passengers returned to Terminal 3 to pick up their abandoned belongings. Drivers also were allowed to pick up their cars in the terminal's parking garage. Many would-be passengers were still stranded in the Los Angeles area or elsewhere.
One of the victims of the shooting, 29-year-old Brian Ludmer, was upgraded to good condition today at Ronald Reagan UCLA Medical Center. Ludmer, a performing arts teacher at Calabasas High School, will still need to undergo "at least one additional surgery for a leg fractured by a bullet wound," according to a hospital statement.
The Justice Department on Saturday filed a charge of murder of a federal official against Ciancia, along with a charge of commission of violence at an American airport.
Under federal law and policy, Justice Department officials in Washington, D.C., will evaluate the case to determine if they will seek life in federal prison without parole or the death penalty for Ciancia if he is convicted.