Palmdale Power Plant granted emission reduction credits
Allows industry investment in clean air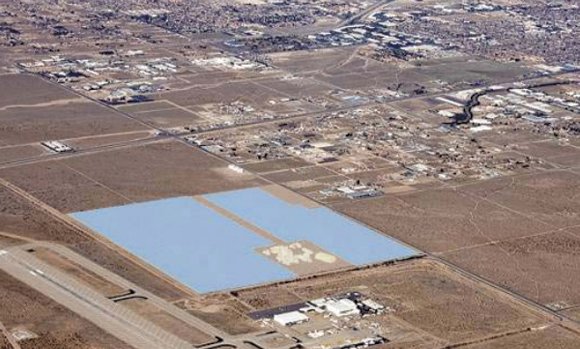 In addition, the city recently entered into a Power Purchase Agreement (PPA), with PsomasFMG which will install solar shade structures in the parking lots of several city facilities, selling the resulting energy to the city at a discounted rate. It is anticipated that in the first year, the city will purchase the energy for approximately $283,500; a savings of more than $63,000. Through the life of the 20-year PPA, the city will spend approximately $7.8 million for the energy, saving approximately $1.4 million based on conservative estimates. Palmdale will also retain the rights to the Renewable Energy Credits (RECs).
In August 2011, after three years of intense study and scrutiny, the California Energy Commission (CEC) adopted the Presiding Member's Proposed Decision to approve the Palmdale Power Plant. That was followed in November 2011, by the Environmental Protection Agency's (EPA) issuance of their permit to the city of Palmdale, for construction and operation of the project. The plant is currently designed to produce 570 megawatts of electricity, which can service approximately 600,000 homes.
In addition, the Palmdale Power Plant will help stabilize the state's power grid by providing a reliable source of electricity, help California meet its greenhouse gas reduction goals, allow renewable energy sources to continue to grow, and add to the state's power portfolio, and fill a void in the grid caused by the closure of the San Onofre Nuclear Power Plant, and the retirement of older, dirtier plants which currently supply electricity.