AV youth court changing lives
Gives at-risk kids 'a Second Chance'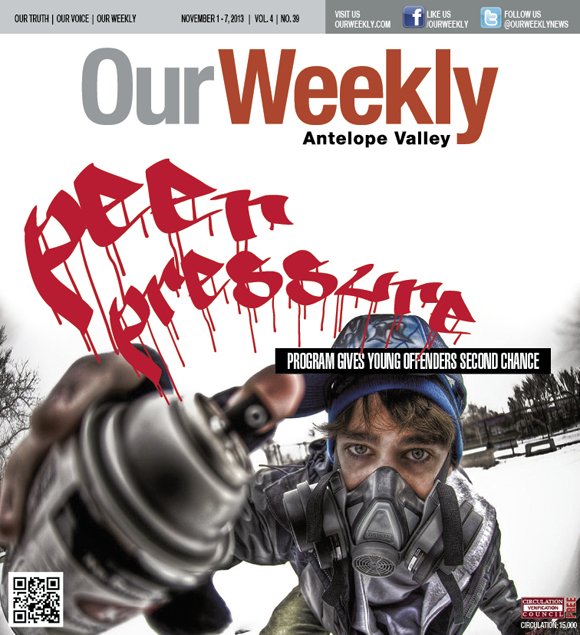 It will cost the youth a $175 court processing fee to participate in the program and this is used to sustain the program. The court partners with the Cal State University Bakersfield department of social work, and also is assisted by Lancaster's Paving the Way foundation to provide therapy, skills, personal character, and educational opportunities to keep the youth out of trouble with the law.
Lancaster Mayor R. Rex Parris told Our Weekly this summer that youth are the most valuable resource in the community. "This program gives children a second chance by teaching them to become productive citizens, while reducing the drain on our criminal justice system." Since 2010, the AYCYC has processed more than 270 cases; records indicate that 87 percent of juvenile offenders who complete the program do not reoffend. He praised the program as a way to dramatically alter the conviction rates as well as the life paths and future of the large numbers of at-risk youth.
Parris is accurate about juvenile crime being a "drain" on the justice system. In 1995, the California Youth Authority spent about $32,000 annually to jail a teenager, compared to the state Department of Education spending $4,000 per student each year. By 2000, California spent some $13.8 billion in crime prevention, including the varying costs of: police, prosecution, incarceration and parole/probation; medical costs to victims and law enforcement personnel; property stolen or damaged; loss of productivity (work time) for victims, and a loss of a productive "citizen" when a juvenile offender is not rehabilitated.
The Department of Justice reported in 2009 that juvenile crime costs the nation several hundred billion dollars annually. These costs include police, prosecution, incarceration and parole/probation. Medical costs to the victims and law enforcement also play a large part in the expense. Property stolen or damaged is also tabulated, as is the time the victim loses at work. Then comes the future loss in work (no state or federal income tax can be expected) and societal productivity when a juvenile offender is not rehabilitated, begins early a life of crime and, by then, lands in prison for an extended period of time.
In 1995, the Legislative Analyst's Office (a fiscal and policy advisor to the state legislature) reported only a small number of juveniles commit the majority of criminal offenses. These youth, the report found, often begin delinquency at 11 years of age, and most are not jailed until they have a "well established" pattern of criminal activity. So-called "alternative punishments" after a first offense (i.e. ordering a tagger to clean away graffiti) have been shown to be more effective at deterring juvenile crime than the possibility of detention after multiple offenses. This could be among the reasons the number of juvenile offenses nation wide has steadily fallen during the past decade. In 2006, the California Department of Justice reported that assault among juveniles is down 7.6 percent, robbery is down 13.1 percent, property crimes dropped (20.4 percent), drug possession dipped (5.6 percent) and misdemeanors, in general, fell by 6.2 percent.