AV youth court changing lives
Gives at-risk kids 'a Second Chance'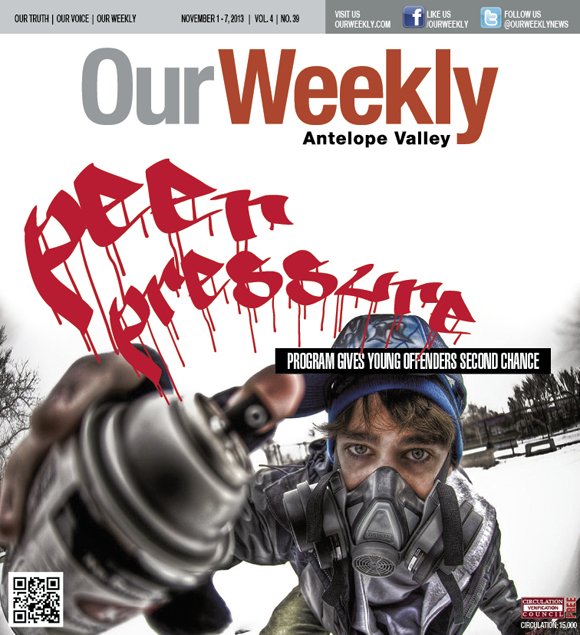 Smith added that the NAACP as well as a number of local civic organizations have worked with the Sheriff's Department and the District Attorney's office to make the program a success. "The significant progress we have made on this program has largely been due to the unwavering commitment of Mayor R. Rex Parris and the city of Lancaster in their desire to see this program as a shining success. They have worked side-by-side with us in making this program happen."
The cases that come to the court are usually referred by the Sheriff's Department and typically consist of infractions or misdemeanors such as fighting, stealing, skipping school and minor drug possessions. A caseworker steps in at this point, and this person will contact the parents for permission to enroll the child in the program. With parental consent, the juvenile comes in for an initial screening where the caseworker determines if the youth is willing to accept full responsibility for the crime. The caseworker will then help the youth design a personal development plan. This includes explaining that what they did was wrong; it was a crime under juvenile statutes, and then the individual questions the youngster on what he/she may do to avoid another visit to court. Here, the caseworker wants to see what the child has in mind other than continued delinquency. A court appearance is set before a judge and peer jury, and there a series of questions are posed to the youth or, sometimes, the parents.
Individuals can participate in the program only once, and the District Attorney's office has sole discretion over whom they will accept. The eligible offenses include: petty theft, second degree commercial burglary, breaking into a car, joyriding, stealing a bicycle, driving without a permit or license, receiving stolen property and possession of burglary tools. The program is also made available to individuals 18 to 25 years, providing these persons have no previous criminal record. In this scenario, only specific "low-level" offenses make them eligible for participation.
The goals of the program are to ensure restitution to the victims, ensure that a participant is sufficiently punished to deter him/her from committing a future crime, and to give each first-time offender the rare opportunity to avoid a felony and/or misdemeanor conviction. The participant must make a plea of guilty, but judgment will not be entered at the time of the plea. After this, the judge agrees to postpone judgment and sentencing for a year. During this time period, participants may be ordered to do the following: take classes, get counseling, write essay assignments, perform community service and, occasionally, write a letter of apology. Often, offending youth are ordered to serve on a future jury in youth court. When the boys and girls complete their sentences, no further action is taken regarding their offense and the case is expunged from the criminal justice system.

However, if the participant is charged with a criminal offense prior to within the year (or fails to complete the program requirements), a guilty plea is entered and a sentence imposed.