Homelessness drove Michael Martin to success—and Georgetown University
17-year-old Watts youth avoids the pitfalls and beats the odds
5/30/2013, 6 a.m.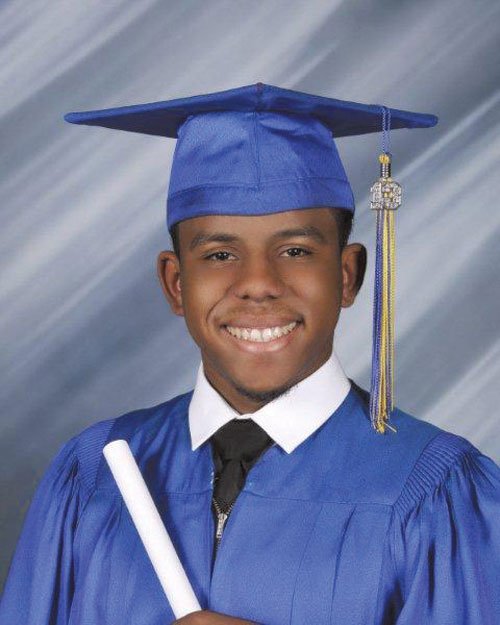 Another individual to make an indelible impact on Martin's success was his friend and mentor David Price, a Verbum Dei alumnus, who he says was this cool, popular, talkative guy, who still maintained respect for his teachers, parents, and got amazing grades. Martin was inspired to be just like Price who is now a senior a Georgetown.
"I told him when I was a freshman, 'four years from now, I'll be at Georgetown', and I think maybe he thought I was joking."
Throughout his high school years Martin's interest in different schools did arise. He was offered a full ride to Loyola Marymount University and considered going, but, after a visit to Georgetown last year, and Price's positive influence, his interest in the school was renewed, even though he did not receive a full ride. Through additional scholarships and awards, Martin has been able to cover his education at Georgetown where he will study to become a biomedical engineer.
"My heart was always with Georgetown and the school was in line with the Jesuit ideals that I got from Verbum Dei. I value that focus on educating the whole person where it's more than just intellectual. It's social justice, it's community service…. I believe to be complete you have to help others."
Martin says to other young men in his situation, to never let your negative experiences weigh you down, and instead grow. He believes you will be more happy than you were yesterday, if you always focus on the positive possibilities of tomorrow.