Akida Mashaka: from the courts of tennis and law to business
Learning to fly high on Hoagies & Wings
Molly Young | 5/23/2013, 2:32 p.m.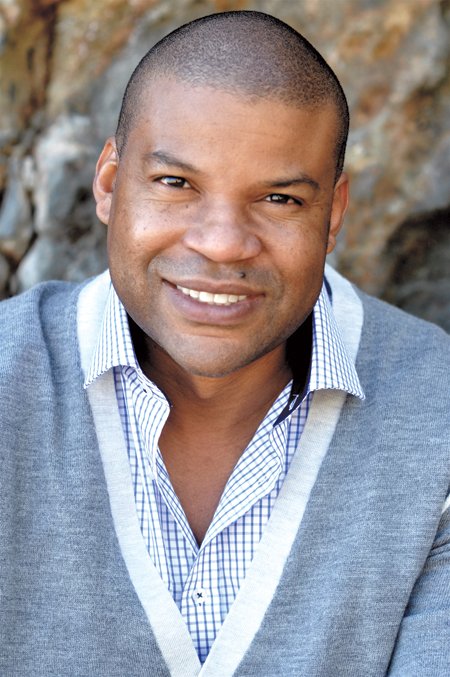 "There's the 'hello, how are you doing?' aspect of the business, but there's the profitable, bookkeeping part, and that was something I didn't know at the time. Are you making a profit? Are you staffing correctly? Are you doing all the things to reaching a certain market?
"It was fascinating how much you could learn in that capacity," remembers Mashaka. "We opened our first location the Monday after Thanksgiving in 2004."
The business grew to five locations around Los Angeles and Sherman Oaks, until the stock market crash in 2008.
"That's when I learned the most," Mashaka recalled. "I could not sustain all the restaurants because they couldn't all be profitable. I had no more lines of credit to sustain them," said Mashaka, who described 2009 and 2010 as a time when he "learned far more in business than I ever did." After closing some locations, the entrepreneurs decided to focus on using online ordering and delivery, as a key business growth strategy. They contracted with a delivery company and made deliveries out of two central locations.
That approach paid off.
"We are the go-to place. We focus on a [specific] demographic. [Older] people can't eat wings every day, but the younger kids can, so we focus on their demographic."
"When I opened Hoagies & Wings, I was in my early 30s. Now I'm 40, and at a different time in my life. I have two kids and want a place where you can take your kids, or dads can come watch the game. We came up with the Hyperion Public to fill that niche. Hyperion is the name of the street and Public is because the place is for everyone.
"I went to a bar in New York with a friend, and a woman turned to me and said, 'What are you doing here? This is Lesbian night?' As we were talking and I told her about the plan to open a restaurant she said, 'Whatever you do, don't make a gay night, or whatever night, just make it a place for everyone.'
"So we came up with the 'Public' in Hyperion Public, because we're open for everyone. Our byline is 'For the people, by the people.' We're the first community pub—a combination of neighborhood pub and restaurant."
What makes Hyperion so successful comes down to the food, said Mashaka. "It always comes down to the food. The No. 1 thing that I try to focus on is consistency. For example, you come in [and] a place is supposed to be open from 10 a.m. to 11 p.m., and you come in one day and they're closed, or the chef's not there or whatever, or the food is taking too long to come out. Consistency. To be honest, it's like trying to be McDonald's. To make sure that when you get there, you're going to get what you want to get, and hold it to a certain standard. You need to be in the right location. Do your research."
The market research for the business is now done by Akida's sister, Asha, who is the vp of marketing and finance.
"A person can be aggressive about what they want to do, and open a place in a neighborhood where the neighborhood isn't ready for it," said Mashaka. "Everything I do I think, 'I'm a buyer, not a seller.' I think in the long term. Twenty years from now, how famous are we going to be? Where some people think in the short term."
"The name Akida, in Swahili, means, the leader," he said. "Growing up I was teased about name, but it gave me guidance because if you're named "The Leader, you can't follow. And I have great parents. I try to be a seeker of the truth, and if I make a mistake, I learn quickly, and don't make the same mistake again."