NAACP host 104th convention, T.D, Jakes gears up for MegaFest, Alphonso Ribeiro host Catch 21
African American issues for the week of June 24
Louisiana
In celebration of the 10th annual McDonald's 365Black Awards, McDonald's announced it is expanding the program by inviting more than 2,500 consumers to attend the star-studded, "golden" carpet event. Hosted by award-winning actress Taraji P. Henson, the awards show will be held Saturday, July 6, during the Essence Festival weekend and welcomes a number of celebrity appearances and performances to the New Orleans Theater at the Ernest N. Morial Convention Center. McDonald's 365Black Awards are given annually to salute outstanding individuals who are committed to making positive contributions that strengthen the African American community. This year's honorees include: recording artist and "Empress of Soul" Gladys Knight; supermodel Beverly Johnson; education leader Steve Perry; executive vice president of the Chicago White Sox Kenny Williams; McDonald's owner/operator Roland Parrish; teen entrepreneur Leanna Archer; and youth environmentalist Charles Orgbon.
Maryland
The Association of Black Psychologists (ABPsi) announced that in response to a request from the Oprah Winfrey Network, it is providing resources to facilitate healing conversations about the ground-breaking film, "Dark Girls," which had its world television premiere on OWN this week. ABPsi's resources will be available at www.abpsi.org. In addition, ABPsi is providing information about its collaboration with the Community Healing Network (CHN), which is working to mobilize the Black community to overcome internalized beliefs about the inferiority of Black skin, Black hair, and other characteristics associated with people of African ancestry. "Dark Girls" explores the blows to self-esteem faced by dark-skinned women all over the world, and ABPsi psychologists have compiled a summary of the issues raised in the film and their psychological implications, emotional wellness tips, and links to helpful resources.
Texas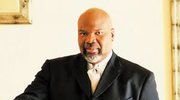 MegaFest, the three-day family festival hosted by T.D. Jakes, will deliver a lineup of inspirational entertainment when top celebrities from music, film, television, comedy and sports converge on Dallas Aug. 29-31. The "Just Churchin'" Comedy Show, Woman of Purpose Concert and the Ball Up Streetball Classic Tour Championship game are just a few of the events that will captivate audiences during the Labor Day weekend. Making its return to the United States for the first time since 2006, MegaFest will be held at the Dallas Convention Center, AmericanAirlines Center and other venues throughout the city. This event marries four of Jakes' most popular conferences: ManPower, Woman Thou Art Loosed, MegaYouth and MegaKidz with a plethora of entertainment, business and other empowering features for the entire family.
Virginia
The Sisters Network 2013 National African American Breast Cancer tour will be hosted by SNI Central Virginia Inc. chapter in partnership with the organization's national office. The conference will be held on Saturday, June 29, from 10 a.m.-2 p.m., at St. James Baptist Church. Sisters Network® Inc is the only national African American breast cancer survivorship organization in the United States. National conference sponsors to date include Avon Foundation, Celgene, Genentech, and Lilly USA. For more information, (866) 781-1808.
National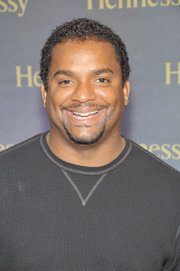 Bounce TV has acquired broadcast television rights to The American Bible Challenge and Catch 21 game shows in a new agreement with Game Show Network (GSN). Both shows will debut later this summer. The American Bible Challenge is the highest-rated original series in GSN history. The one-hour game show, hosted by comedian Jeff Foxworthy, brings together contestant teams who compete based on their knowledge of the Bible as they strive to win prize money for the charity of their choice. Multiple Grammy Award winner Kirk Franklin serves as musical co-host. Catch 21 is one of GSN viewers' favorite series. Its fast-paced game play features host Alfonso Ribeiro quizzing contestants three at a time as they compete to win playing cards, and try to build the hand that comes closest to 21.
Compiled by Juliana Norwood