Celebrating the stars and stripes
Fireworks: the sounds of independence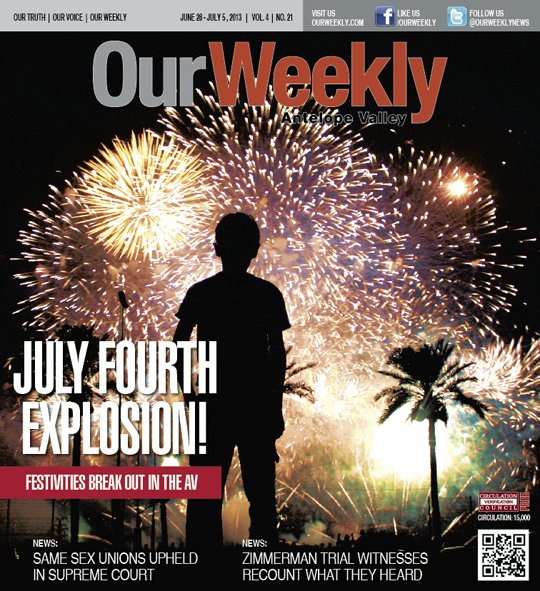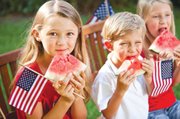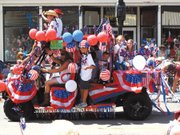 From Acton to Rosamond, a number of popular Independence Day events will take place next week in the Antelope Valley. The region has always hosted traditional activities in celebration of our nation's founding, and this year will be no different, as barbecues will blaze, bands will blare, fireworks will fascinate and parades will promenade down local streets.
•The Antelope Valley Fairgrounds, 2551 West Avenue H, Lancaster, will host one of the Southland's biggest fireworks displays on July 4, beginning at 9:15 p.m. The yearly festival begins a few hours earlier when Jacob Nelson and the Tone Wranglers take the stage at 5 p.m., followed immediately by the Professional Bull Riders Association show in the stadium at 7 p.m. Tickets for the evening begin at $5. For more details, call (661) 273-1336 or (661) 948-6060.
•Lancaster Cemetery, 111 E. Lancaster Blvd., will present its annual pancake breakfast on July 4 from 8 to 11 a.m. For more information, call (661) 942-6110.
•California City Central Park, 10460 Heather Ave., California City will have special July 4 pool hours from 1 to 7 p.m. Also, a live DJ will play all the top tunes under the park pavilion beginning at 6:30 p.m., all in preparation for the annual fireworks show at 9 p.m. This year, half of the funding for the day's events came from the city, with the other half contributed from private donations. For more details, call (760) 373-3530.
•The Palmdale Chamber of Commerce will host its annual fireworks sale from noon to 10 p.m. beginning today through July 4 at the Walmart parking lot, 40130 10th St., in West Palmdale. For details, call the chamber at (661) 273-3232. Palmdale is the only city in the Antelope Valley that can legally sell "safe and sane" fireworks for private use. Controversy has developed this year between Lancaster Mayor R. Rex Parris and Palmdale Mayor Jim Ledford regarding the latter city's fireworks sales. In a letter Parris sent last month to the Palmdale City Council, he cited the recent Powerhouse Fire and "red flag" conditions throughout the region as a reason why Palmdale should halt sales for the 2013 holiday.
•The city of Tehachapi will host a fireworks exhibition at 9 p.m. at Tehachapi Airport. Viewing will be available at nearby Coy Burnett Stadium on the grounds of Jacobsen Middle School, 711 Anita Drive. Philip Marx Central Park, at Mojave and East E streets in Tehachapi, will host its annual July 4 party from 11 a.m. to 4 p.m. Food and crafts vendors will be there, along with a number of musical acts. For more details, call (661) 822-2200.
•Acton will host Independence Day festivities at NARA Park, 25 Ledge Rock Way, beginning at 3 p.m. with "Family Fun Time." In the afternoon, visitors can purchase an "all-you-can-ride" bracelet for $5, admitting you to the "moonbounce houses," an inflatable obstacle course, a "slip `n slide," a water slide and a 65-foot jumbo slide. A train ride will be available for another $3. A free concert featuring "Beatlejuice" will follow at 6:30 p.m., with a fireworks show taking place at dusk. Shuttle buses will be available at 3 p.m. to take guests to and from NARA Park to an off-site parking site on Nagog Park Drive.