Prince Jackson, 16, talks about his father's relationship with AEG Live execs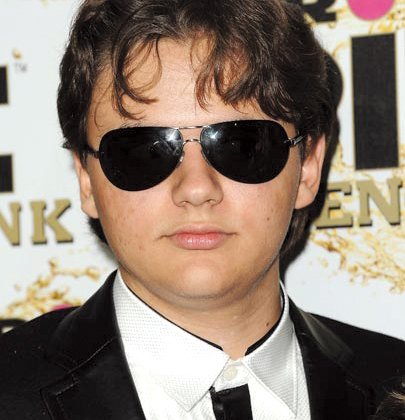 AEG Live attempted to compel the youngest child — 11-year-old Blanket — to testify, but the judge rejected its request after a psychologist said it would harm the boy.
Jackson confided in his oldest son about his business dealings at an early age.
"Prince has always been, even at 12, the little man — Daddy's little man," Jackson chef Kai Chase testified. "He wanted his father to be very proud of him, which Michael was."
"The weight of the world is on his shoulders, the eldest, big brother and father figure to his siblings," Chase testified. "It's a lot for him, growing, liking girls. He wishes his father was here to give him advice. It's devastating to him."
Prince recently began pursuing an entertainment career, working several days as a "special correspondent" for "Entertainment Tonight" and acting in an episode of the television show "90210."
Michael Jackson's two-month decline
Prince was also asked to describe how his father's health changed from April 2009, just before Murray began his nightly visits to the rented Los Angeles mansion, until his death on June 25, 2009.
E-mail introduced as evidence and previous witnesses have told of a physical and mental deterioration over Jackson's last two months.
Show director Kenny Ortega and production manager John "Bugzee" Hougdahl warned AEG executives of Jackson's deterioration during a series of e-mails in Jackson's last two weeks, including indications he was unable to do some of his trademark dances or remember lyrics to songs he had sung for decades.
His makeup artist and a choreographer testified about Jackson's paranoia, his talking to himself and hearing voices, and his severe weight loss.
Associate show producer Alif Sankey testified that she "had a very strong feeling that Michael was dying" after a rehearsal 11 days before his death.
"I was screaming into the phone at that point," Sankey testified. "I said he needs to be put in the hospital now."
An expert testified last week that Jackson's downward slide toward death could be explained by the insidious effects of chronic infusions of propofol. The nightly treatments probably interrupted Jackson's sleep cycle, robbing him of REM — rapid eye movement — sleep, which is vital to keeping the brain and body functioning.
"The symptoms that Mr. Jackson was exhibiting were consistent with what someone might expect to see of someone suffering from total sleep deprivation over a chronic period," said Dr. Charles Czeisler, a Harvard Medical School sleep expert.
The trial is in its ninth week and is expected to last until August.
Alan Duke | CNN