Prince Jackson to testify about father's death
Tuesday marks Michael Jackson's fourth death anniversary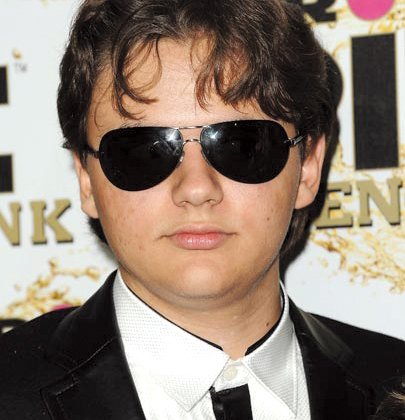 LOS ANGELES, Calif. — Four years after Michael Jackson died, his oldest son is ready to tell a jury about the last days of his life.
Prince Jackson, now 16, was 12 when he followed an ambulance carrying his father to Ronald Reagan UCLA Medical Center on the afternoon of June 25, 2009.
On Monday, in the Jackson family's wrongful death lawsuit, Jackson lawyers informed AEG Live attorneys that Prince will be the next witness after a doctor who is an expert in medical conflicts of interest completes his testimony Tuesday.
That would likely put Prince on the stand Wednesday, a day after the fourth anniversary of his father's death.
Prince, Paris and Blanket Jackson and their grandmother Katherine Jackson are suing AEG Live, accusing their father's last concert promoter of negligently hiring, retaining or supervising Dr. Conrad Murray, who was convicted of involuntary manslaughter in Jackson's death.
Jackson lawyers argue that the promoter and producer of the "This Is It" shows pressured Murray to get Jackson to rehearsals but failed to get Jackson help despite numerous red flags that he was in trouble.
Murray told police he used the surgical anesthetic propofol nearly every night for two months to treat Jackson's insomnia. The coroner ruled that an overdose of propofol killed him.
AEG Live lawyers argue that Jackson chose and supervised Murray and that their executives had no way of knowing the doctor was using the dangerous treatment.
A medical conflict of interest
Dr. Gordon Matheson, the director of the sports medicine department at Stanford University, testified as an expert in medical conflicts of interest Monday.
After reviewing testimony and evidence in the case, Matheson concluded that AEG Live created a conflict of interest because the contract it negotiated with Murray to serve as Jackson's personal doctor for $150,000 a month "was likely to lead to poor medical decisions."
Matheson, the team doctor for Stanford's athletic department, compared it to a football coach telling a team doctor on the sidelines in the fourth quarter of a big game that a star quarterback has to go back in the game despite a suspected concussion.
Murray, who had closed his clinics to take the job and was $1 million in debt, would be inclined not to resist the AEG Live executives' pressure to get Jackson to rehearsals despite evidence of his failing health, Matheson testified.
Murray himself was conflicted because the negotiated contract was structured so that he answered to AEG, but it also could be canceled if the tour was canceled, he said. "I think that conflict played out as Michael Jackson's health began to deteriorate."
E-mails from the show director Kenny Ortega and production manager John "Bugzee" Hougdahl warned AEG executives of Jackson's deterioration during June 2009, including indications he was unable to do some of his trademark dances or remember lyrics to songs he had sung for decades.
His makeup artist and a choreographer testified about Jackson's paranoia, his talking to himself and hearing voices, and his severe weight loss.