Drum Major for Justice hold rally; Saint Paul's College to close; ASPIRE announces 'exhale'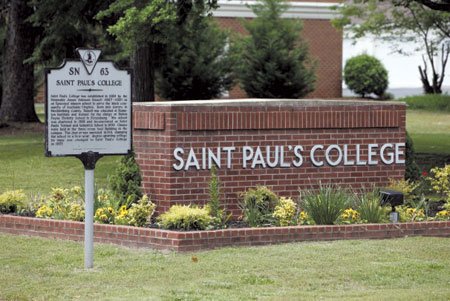 Louisiana
The 100 Black Men of America focused on the awareness and solutions for a number of health and wellness issues impacting African Americans at its 27th annual conference held in New Orleans. Under the theme "Optimizing Health & Wellness: Body, Mind and Spirit," more than 2,100 attendees, including many youth, heard experts on panels and in workshops, learned about new mentoring and education techniques, and recognized best practices to improve health personally and in their communities. The health state of African Americans was put in the spotlight since they suffer a higher incidence of prostate cancer, diabetes, hypertension, and HIV/AIDS versus the general population.
New York
Fathers Incorporated (www.fathersincorporated.com) and Phi Beta Sigma Fraternity Inc. (Beta Psi Sigma Chapter), recently held a Practitioners Fatherhood Forum entitled "Bearing FRUIT: Fatherhood Resources United to Ignite Transformation." The focus of the forum was to increase awareness of the detrimental effects of fatherlessness in ethnic communities. By identifying the public/private resources available to combat fatherlessness, the event aimed to engage network practitioners to work with fathers, helping to establish a connection to the available services and resources. As part of the program and in honor of Father's Day, Fathers Incorporated and the Urban Institute also held a press conference revealing an update of one of the most controversial social analyses, Daniel Patrick Moynihan's "The Negro Family: The Case for National Action," which probed the roots of Black poverty and the decline of the Black nuclear family.
Virginia
Saint Paul's College, a historically Black college in rural Southside Virginia, is closing its doors after 125 years as an educational beacon. The closing date is Monday, June 30, Saint Paul's announced on its website. "Saint Paul's is now in the process of working with other institutions to develop teach-out agreements so that currently enrolled students will be able to complete their studies at another institution," Belle Wheelan, Ph.D., president of the SACS Commission on Colleges, stated in an email to a local newspaper. The closure represents an end to the school that Episcopal Archdeacon James Solomon Russell founded in 1888. His goal: To train teachers and provide other academic opportunities for Black people who were being shut out of public education by the White supremacists who controlled local governments in the area.
Washington
Delbert Richardson, a third-year student at Antioch University Seattle (AUS), was named to the prestigious Newman Civic Fellows class for 2013. The Newman Civic Fellows Award honors inspiring college student leaders across the country who have demonstrated their investment in finding solutions to the challenges that face our communities. Richardson is being recognized for his deep commitment to telling the African American story. He has developed a traveling museum of storyboards and artifacts, entitled "American History Museum: The Unspoken Truths," to educate people about slavery and the Jim Crow era. Richardson also hopes the traveling museum will strengthen self-esteem among African American young people with stories of African American heroes. Influenced by his experience on the AUS Civil Rights Tour, Richardson is interested in working on a new segment of his museum—telling stories from the Civil Rights Movement, especially stories that are not well-known.
National
Year Up is a one-year, intensive training program that provides low-income young adults, ages 18-24, with a combination of hands-on skill development, college credits, and corporate internships. Their program emphasizes academic and professional rigor, setting expectations high for quality of work and professional behavior. A strong structure guides students through the steps necessary for achieving success in the classroom and the workplace. For the first six months of the program, students develop technical and professional skills in the classroom. Students then apply those skills during the second six months on an internship at one of Year Up's 250+ corporate and government partners. Students earn up to 23 college credits and a weekly stipend, and are supported by staff advisers, professional mentors, dedicated social services staff, and a powerful network of community-based partners. Since its founding in 2000, Year Up has served more than 6,000 young adults.