Drum Major for Justice hold rally; Saint Paul's College to close; ASPIRE announces 'exhale'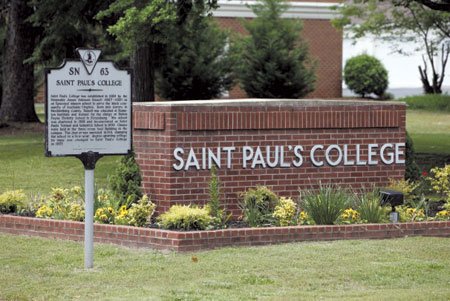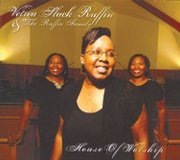 Alabama
The 2013 grand prize winner of the American Heart Association/American Stroke Association's fourth annual Most Powerful Voices Gospel competition is Vetrea Slack Ruffin from Harvest. Vetrea beat out 651 artists for the coveted title and earn the opportunity to perform at a concert with Light Records artists, $1,500 cash and a digital single on iTunes, personal coaching by a renowned Gospel artist, $5,000 in musical instruments and gear, and national recognition on UP TV's Digital Download of the week. The top 10 finalists were judged by Gospel music industry leaders, including Michelle Williams (formerly of Destiny's Child); James Robinson, former senior vice president/general manager of Light Records, and holy Hip Hop artist Flame.
California
African American young men from throughout the San Francisco Bay Area who have graduated from high school and are heading to college in the fall were recognized at a special graduation ceremony recently. The event was hosted by College Bound Brotherhood 2.0, a growing network of organizations, funders, educational institutions and other stakeholders committed to supporting the college completion of young Black men from the Bay Area's nine-county region. "A college degree is a staple of success in the 21st century," said Cedric Brown, managing partner of the Kapor Center for Social Impact. "This graduation ceremony is particularly significant because, through our new partnership with the College Access Foundation of California, we are helping to ensure more African American young men in the Bay Area can gain access to and complete college. We are excited to celebrate the emerging talent of college-bound Black men in this unique way. These are the next entrepreneurs, professionals, leaders, and contributors to our communities."
District of Columbia
Amid growing disaffection in some quarters of Black America with President Barack Obama for his alleged failure to directly address a myriad of crises afflicting distressed Black communities, contingents of "Drum Majors for Justice" held a Day of Direct Action, to mark the 42nd anniversary of the "War on Drugs." Mobilized by the Institute of the Black World 21st Century (IBW), drug and criminal justice policy reform advocates, faith leaders, heads of community-based organizations and formerly incarcerated leaders called on President Obama to end the War on Drugs as a "pipeline" to the mass incarceration of Black people. Leaders also demanded massive, direct investment of jobs and economic development projects in urban inner-city neighborhoods plagued by joblessness, drugs, gun violence and fratricide through a march and rally Lafayette Park, across the street from the White House.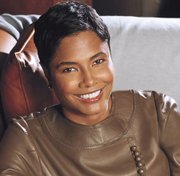 Georgia
ASPiRE, a new African American-focused television network, has announced the world premiere of its first original weekly talk series, "exhale." Hosted by five successful African American women—journalist and media maven Angela Burt-Murray; actress and comedian Erin Jackson; director, writer and actress Issa Rae; blogger, author and TV anchor Rene Syler; and actress Malinda Williams—"exhale" is designed to bring honest, entertaining and candid discussion on a wide range of topics affecting African American women. The eight-episode series will premiere on Thursday, June 27, at 8 p.m. After the premiere week, new episodes will debut starting July 10 in its regularly scheduled time slot on Wednesdays at 8 p.m.