California poised to take on Common Core Standards
New education model would be consistent across 48 states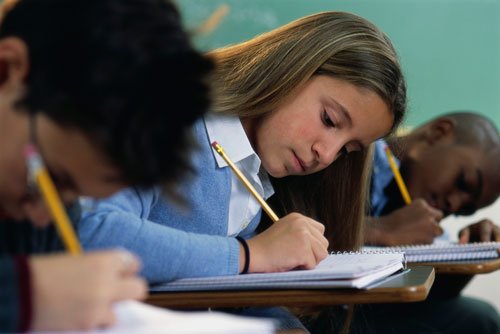 Apple's was one of 13 proposals submitted for the $50-million contract that will provide a computing device for every student at 47 district K-12 schools. This phased-in purchase is part of an effort to make sure all young people in the LAUSD are prepared to participate in the district's transition to the Common Core Standards.
The goal is to equip every student with a device by 2014.
"This (the computerized Common Core test) is a great tool for teachers because it gives them a better understanding of exactly where kids are," said Murchison. "It's great for kids, because then the kids don't think the whole thing is too hard. It keeps them engaged, and it's very important that kids are engaged in the test."
According to Murchison, another change will see students bringing home more writing assignments and more emphasis placed on utilizing information contained in documents to inform their opinions.
Another change and goal of the Common Core State Standards is to give students a much deeper knowledge of subjects.
California, which adopted the standards in August 2010, has created a website that provides information on the new Common Core State Standards as well as links to a number of other websites (including the National PTA and the council of great city schools) that explain for parents exactly how the change will impact their children at each grade level. Parents can go to www.cde.ca.gov/re/cc/ and look at the tab labeled student/parents. A Community Partners section talks about how the new standards will impact businesses and others.
The state department of education has also been conducting continuous training programs to help teachers and administrators learn how to implement and teach the new Common Core standards.
Gov. Jerry Brown has also allocated $1.25 million in his 2013-14 budget to help schools obtain the curriculum, computer equipment and software needed as well as do the professional development. Realizing that some districts and schools may not be technologically prepared for the transition, the department of education has put a technology survey on its website, and encourages districts and individual charter schools to log in and indicate their readiness level and any gaps in preparedness: http://www.cde.ca.gov/ta/tg/sa/sbac-itr-index.asp.