Paris, Prince Jackson's testimony shown in Jackson wrongful death trial
Jackson lawyers tell judge Paris is unavailable for live testimony because she's hospitalized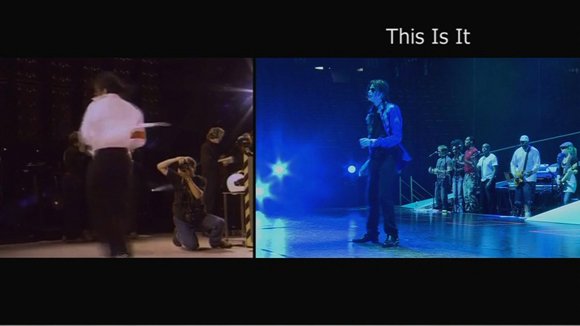 Putnam asked her why her father didn't just make her stay away. "He sent her to India to get some stuff," Paris said. "She kept coming back."
The AEG Live defense team apparently played the video to counter Chase's testimony about Rwaramba, who is expected to be a key Jackson witness later in the trial.
"This was the mother they knew," Chase said of Rwaramba. "She was there when they were born."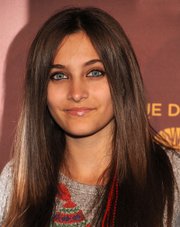 Paris' 'Daddy days'
"Being Daddy's little girl, she was devastated, devastated and lost," said Chase, who was with Paris every day until her attempted suicide on June 4, 2013. "She's looking, for there was so much love between her and her father. She's lost. She's searching. She's sad."
The "entire household" is worried about how Paris is dealing with the loss of her father four years ago, Chase said.
"Every girl needs their father," she said. "I would be devastated, too, if that happened to me."
Paris "breaks down, she cries," Chase said. "She talks about him."
"She's trying to find herself, trying to find who she is and it's taking a lot of love and understanding to keep her together," she said.
Chase told jurors about a very happy day for Paris — her 11th birthday party in April 2009. Her father told the children they could eat whatever they wanted, which was a rare treat for them. Cheese pizza, hot wings and banana splits were on the menu, she said.
The dining room was decorated with Michael Jackson posters and album covers, while his music was played "because this is what she wanted for her 11th birthday," Chase testified. "She was just ecstatic."
"Just when you thought that was enough, he took his children to the backyard for a Cirque du Soleil-type performance for her," she said. Men on stilts, a woman inside a big balloon and circus acts "brought tears to my eyes ... It was the most beautiful expression of love I've ever seen."
"Paris hasn't had a birthday party since," Chase said. "She doesn't want one."
Paris "remembers the Daddy days and her birthday," she said.
Prince's testimony
Prince Jackson, 16, also made a brief video appearance in Tuesday's court session. AEG Live lawyers played a short clip from his deposition to counter Chase's testimony that Jackson was so weak at one point in June that his son, then 12, had to help him walk up stairs.
"Was there ever a time that he came home from rehearsals so tired that you had to help him upstairs?" Putnam asked Prince.
"I wouldn't be able to, but no," Prince answered.
Chase testified about Prince's relationship with his father and the devastation his death caused.
"Prince has always been, even at 12, the little man — daddy's little man," she said. "He wanted his father to be very proud of him, which Michael was."
The teen has "the weight of the world is on his shoulders, the eldest, big brother and father figure to his siblings," Chase testified. "It's a lot for him, growing, liking girls. He wishes his father was here to give him advice. It's devastating to him."