Paris, Prince Jackson's testimony shown in Jackson wrongful death trial
Jackson lawyers tell judge Paris is unavailable for live testimony because she's hospitalized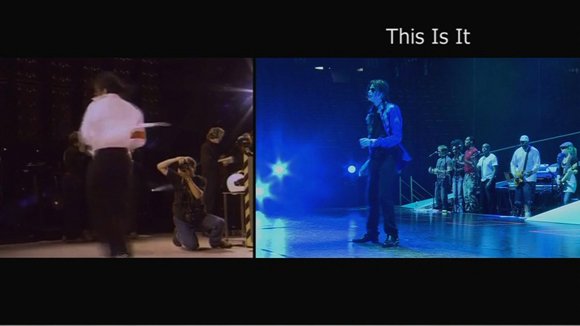 LOS ANGELES, Calif. — Paris and Prince Jackson made their first appearances Tuesday in the wrongful death trial against their father's last concert promoter.
AEG Live lawyers played short video clips from the depositions of Michael Jackson's oldest children in court to counter testimony from their chef.
Kai Chase, who cooked for the singer and his three children in the last months of his life, described what she said was Jackson's physical deterioration just before his death.
Jackson was strong, healthy and active in April, but was so weak by June that Prince, then 12, had to help his father walk up stairs, Chase testified.
Chase also repeated the testimony she gave in the criminal trial of Dr. Conrad Murray about the day Jackson died.
But her most dramatic words were about how Michael Jackson's death affected his children — Prince, Paris and Blanket Jackson, for whom she now cooks at their grandmother's home.
"They talk about their father a lot," Chase said. "It's just something that they'll never get over — the love and how much they miss their father."
Jackson's mother and three children are suing AEG Live, contending the concert promoter was liable in his death because it negligently hired, retained or supervised Murray, who was convicted of involuntary manslaughter.
Murray told police he used the surgical anesthetic propofol to treat Jackson's insomnia. The coroner ruled propofol killed him.
AEG Live lawyers argue Jackson chose and supervised Murray, and their executives had no way of knowing the doctor was using the dangerous treatment.
Paris testifies
The day Paris Jackson attempted suicide, AEG Live lawyers told reporters they couldn't promise not to use the 15-year-old's testimony in their defense. Since Paris is one of the plaintiffs, they were able to compel the teen to sit for two days of questioning in March.
Jackson lawyers, however, told the judge Tuesday that Paris is unavailable to appear in person since she is still being treated in a hospital. AEG Live is able to use the video recording of her deposition, which they began doing Tuesday afternoon.
The first clip shown to jurors was an answer to a question by AEG Live lawyer Marvin Putnam about former Jackson nanny Grace Rwaramba, who was fired two months before Jackson's death.
"My dad didn't like her, so he tried to, like, keep her away from us," Paris said. "So he sent her on errands a lot."
Her father was reluctant to fire Rwaramba because "he felt bad because she didn't really have a lot of money," she testified.
"He said she was sneaky and she wasn't an honest person and she lied a lot," Paris said.
Paris related an incident that happened when she was "really young." She prefaced the story by saying it was "real creepy" and "this is going to freak you out."
The nanny would sneak into a doctor's hotel room and "he'd wake up and she'd be in his bed," Paris said. "So, yeah, it's kind of creepy." It was unclear whose bed Paris was referring to since it was an isolated clip played without contex.