Prince Michael, Paris and Blanket testify in Katherine Jackson's wrongful death lawsuit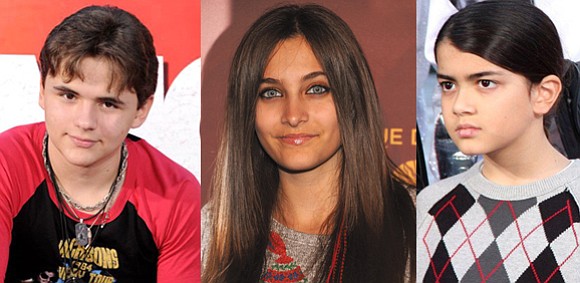 She said Jackson appeared much thinner and less healthy than when she was hired three months earlier.
"He didn't look as well as I'd seen him," she said. "It concerned me greatly."
She said she also found it puzzling that Murray kept oxygen tanks in the home and in a guard shack, and that he never consulted with her about the singer's diet.
"You can fix him anything," Murray once told her, according to Chase.
Chase said Jackson had wanted her to accompany him to London for the concert tour. She said he wanted his children to eat only healthy food and that he himself also avoided pork and beef. He liked Mexican food so much that she prepared him vegan tacos that the singer thought contained beef because they tasted so good, Chase said.
She said Jackson was intimately involved with the activities of his children whenever he was home.
"These children meant everything to him," she said.
Chase also said the singer was a "practical jokester" who enjoyed playing pranks on her and his offspring.
Jackson gave an elaborate birthday celebration for daughter Paris' 11th birthday on April 3, 2009, that ended up being the last she would have with her father alive, Chase said. The teen, now 15, has declined to celebrate her birthday since that occasion, Chase said.
She said that in her current job working for Katherine Jackson, the music family's matriarch talks about her late son daily.
"This was her son, this was her child, she gave birth to him," Chase said.