Snowden claims online Obama expanded 'abusive' security programs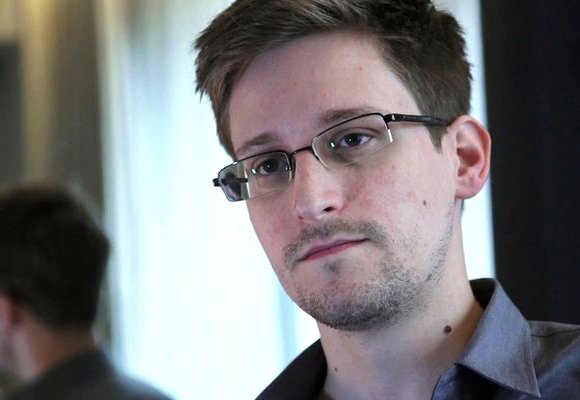 WASHINGTON, D.C. — A series of blog posts on Monday purportedly by Edward Snowden said he leaked classified details about U.S. surveillance programs because President Barack Obama worsened "abusive" practices instead of curtailing them as he promised as a candidate.
In 90 minutes of live online chatting, the person identified as Snowden by Britain's Guardian newspaper and website insisted that U.S. authorities have access to phone calls, e-mails and other communications far beyond constitutional bounds.
While he said legal restrictions can be easily skirted by analysts at the National Security Agency, FBI and CIA, Snowden stopped short of accusing authorities of violating specific laws.
Instead, he said toothless regulations and policies were to blame for what he called "suspicionless surveillance," and he warned that policies can be changed to allow further abuses.
Asked Monday if the NSA was following the online chat, the agency's press office provided a non-response, saying: "We have your question and we will get back to you with any updates."
Obama, top legislators and national security officials defend the surveillance programs as necessary to combat terrorism, arguing that some privacy must be sacrificed in a balanced approach.
They say the law allows collection of metadata, such as the time and numbers of phone calls, and that a special federal court must approve accessing the content — listening to the call itself.
In the blog posts on Monday, the writer identified as Snowden contended the government's overbroad collection of information violated rights of innocent Americans who have no links to suspicious activity.
Referring to a program that permits broader access to foreign communications than is allowed for domestic monitoring, the writer said authorities sidestep regulations. For example, a phone call from overseas can mean automatic inclusion of a U.S. number in the record-keeping, according to the writer.
"The reality is that ... Americans' communications are collected and viewed on a daily basis on the certification of an analyst rather than a warrant," one blog post said. "They excuse this as 'incidental' collection, but at the end of the day, someone at NSA still has the content of your communications."
Another post warned that restrictions against unauthorized access to the content of communications — such as listening to phone calls or reading e-mails — were based on policy rather than technology and therefore "can change at any time."
The writer said he leaked details of the surveillance programs because Obama campaigned for the presidency on a platform of ending abuses.
However, Obama "closed the door on investigating systemic violations of law, deepened and expanded several abusive programs, and refused to spend the political capital to end the kind of human rights violations like we see in Guantanamo, where men still sit without charge," a blog post said.
The Snowden post also said that he had to get out of the United States before the leaks were published by the Guardian and Washington Post to avoid being targeted by the government.
Now, it said, the U.S. government "predictably destroyed any possibility of a fair trial at home" by "openly declaring me guilty of treason."