The pope said what?
Six stunners from Francis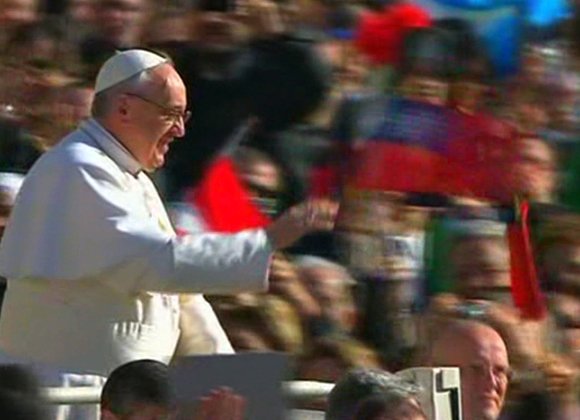 "Sometimes I doze off, the fatigue of the day makes you fall asleep, but God understands," Francis said.
5) Christians should mind their own beeswax
In some of his sharpest comments as pope, Francis criticized Christian busybodies in May.
"We all chat in church," the pope said. "As Christians we chat.
"It is as if we want to put each other down," Francis continued. "Instead of growing, one makes the other feel small while I feel great. That will not do."
Gossip, the pope said, is like honey. It tastes sweet at first, but large doses deliver stomach aches.
6) Throwing food away is stealing from the poor
The first Latin American pope has made fighting poverty a top priority of his papacy. Scarcely a speech or homily ends without a mention of the homeless and disabled.
On June 5, Francis lambasted a "culture of waste" in which consumerism trumps compassion, people become just another disposable object, and little care is given to those who need help.
"This culture of waste has made us insensitive even to the waste and disposal of food, which is even more despicable when all over the world many individuals and families are suffering from hunger and malnutrition. " Francis said.
"We should all remember, however, that throwing food away is like stealing from the tables of the poor, the hungry."
Daniel Burke | CNN