Mayor Parris seeks report on county reforms after Fernandez death
Wants DCFS chief to attend June 25 meeting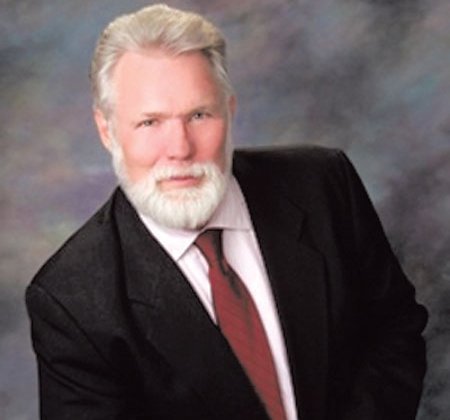 June 14, 2013 — At the Lancaster City Council meeting Tuesday night, Mayor R. Rex Parris called on the Los Angeles County Department of Children and Family Services (DCFS) to report on reforms being made in the system following the alleged murder of young Gabriel Fernandez.
Supervisors Mark Ridley-Thomas and Michael D. Antonovich also have authored a motion to create an independent commission tasked with digging deeper into why child protection reforms have not been implemented.
They are expected to take up the motion at the next board meeting on June 18.
"I would like DCFS to report to us regarding what they are doing to make certain what occurred in Palmdale does not happen again to one of our children," said Parris. "This view that we just turn it over to them—the protection of our children—and not be allowed to know why this happened, is beyond my comprehension, and we shouldn't tolerate it. Our kids have a right to be protected, and we have a sacred duty to do so."
When 8-year-old Gabriel was picked up by paramedics at his mother's home in Palmdale on May 22, he was still breathing, but with numerous injuries, including burns and a fractured skull. The young boy died later in the hospital. His mother and her boyfriend have been charged with the torture and murder of the child.
The case, widely publicized across the Antelope Valley and the nation, triggered a public outcry when it was disclosed that the DCFS had conducted six prior abuse investigations regarding Gabriel's mother, yet the DCFS had failed to remove him from her presence.
Parris requested that the head of DCFS attend the June 25 City Council meeting to present an in-depth report to the Council and the public regarding any and all changes being made.
"We need to know what changes are being put in place to make certain this never happens again in the Antelope Valley," said Parris.
The proposed Blue Ribbon Commission on Child Protection Review would be made up of two members appointed by each supervisor by July 1, 2013. The commission would investigate all previously delayed or failed efforts to implement reforms and provide recommendations for a feasible plan of action at DCFS. The commission would also analyze the current structure and scope of DCFS as well as ways to increase cooperation between the departments of Mental Health, Public Health, the Los Angeles County Sheriff, District Attorney, Dependency Court and commissions to better protect children.
"When the lives of children are at stake, we simply cannot stand by and hope that reforms take hold," said Board Chairman Ridley-Thomas. "The hope is that this commission will examine the actions, or inaction, that have led to the deaths of innocent children and develop a true action plan not a Band-Aid solution."
Added Supervisor Antonovich: "This commission will examine the full scope of departments involved, including Mental Health, Public Health and law enforcement, as well as the current public policies in place to more effectively help prevent future tragedies and improve outcomes for children."