Fathers working their way back home
Local, national groups are helping dads stay in their children's lives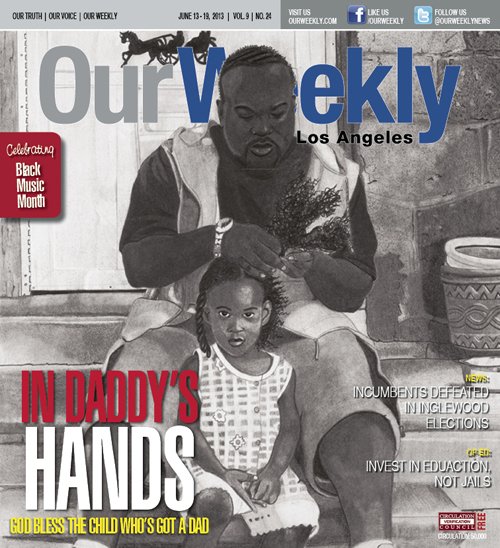 "I would tell them you deserve a better dad, but they never gave up hope. They kept my hope alive," said Milling, adding that his children never called him names. And even his oldest son, whom he abandoned at age 12 to chase alcohol and drugs, was not bitter at him when they reconnected 17 years later.
"… he wanted to be angry. He wanted to hate me, but when he heard my voice on the telephone, he couldn't," said Milling humbly. Prior to getting addicted, Milling said he would send for his son each year to come West, but once the drugs took hold that went by the wayside.
Milling attributes his turnaround and now 13 years of sobriety to God and Alcoholics Anonymous. He also describes his children as very special for their ability to extend unconditional love to him.
*
Al Bevans has had the experience of being "Daddy" to another man's child. He spent 14 years with the mother of his 5-year-old daughter, including four as a married couple. She also had another daughter the Belizean native and longtime Los Angeles resident took care of since age 3.
"I used to take her to father-daughter events, and other activities …. She is now 18 or 19 and she still calls me 'daddy' to this day," added Bevans, who said he treated his wife's first daughter as his own child, and even today continues to talk with her, check on her and share her life.
Now divorced from his wife, Bevans is battling to regain full custody of his 5-year-old. While he had custody of his daughter, and still today, the Los Angeles resident has been involved in Project Fatherhood, an initiative of the Children's Institute created by the late Herschel Swinger, Ph.D., in 1996 to re-engage low-income fathers in the care and upbringing of their children.
According to Alan-Michael Graves, Project Fatherhood program director, the intent of the effort is to help bring dads back into their kids' lives as a way to improve them.
The Children's Institute has 20 community-based support groups for fathers, including three recently opened on the campuses of Jordan High School in Watts as well as Union and Rosemont elementary schools.
As a result of the partnerships with the schools, some of the fathers in the project volunteer to go to the schools on their lunch hours to walk the campus and be a visible presence on the grounds.
"Principals say the men's presence has dramatically decreased the mischievousness that had been happening at the schools," Graves said.
As part of Project Fatherhood, Bevans and other dads learn how to engage in their children's lives. That includes how to read report cards, auditing classrooms and providing a safe place with the proper lighting in the home to do homework.
"We tell them, 'you sit at the table reading the newspaper while they're at the table doing homework,'" explained Graves, adding that while the program places a special focus on working with African American dads, it is open to anyone who wants to attend, and includes support groups in East Los Angeles and at Homeboy Industries near downtown Los Angeles.