Edison International to shutdown San Onofre Nuclear plant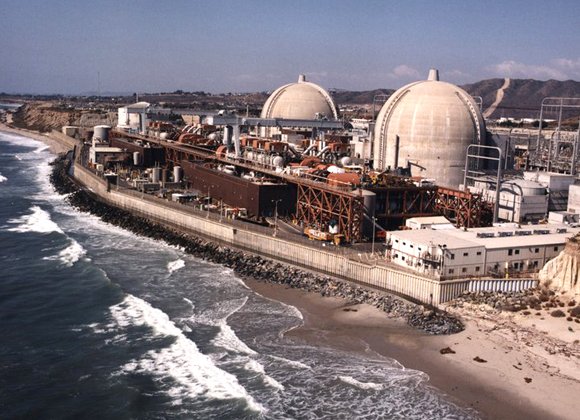 ROSEMEAD, Calif. — Southern California Edison's parent company announced today it is shutting down the San Onofre Nuclear Generating Station in northern San Diego County near the Orange County line, the latest chapter of a saga that began with a small leak of radioactive steam.
Ted Craver, chairman and CEO of Edison International, SCE's corporate parent, cited uncertainty about when the two units at the plant, which were taken offline because of technical issues, would be allowed to restart.
"... We have concluded that the continuing uncertainty about when or if SONGS might return to service was not good for our customers, our investors, or the need to plan for our region's long-term electricity needs," he said in a statement released from the company's headquarters in Rosemead.
The company also said the administrative process to gain regulatory approval to restart could have lasted more than a year, entailing a cost too great to bear.
"...It is uneconomic for SCE and its customers to bear the long-term repair costs for returning SONGS to full power operation without restart of Unit 2," according to Edison.
SCE estimates that it will record a charge in the second quarter of the current fiscal year of between $450 million and $650 million before taxes, or about $300 million to $425 million after taxes. The utility estimated in February that the closure had already cost it $400 million.
The plant's two reactor units, referred to as Unit 2 and Unit 3, have been offline since early 2012. Unit 1 was in operation from 1968 to 1992, when it was shut down over fears it could not withstand a major earthquake.
Unit 2 was taken out of service Jan. 9, 2012, for planned routine maintenance, while Unit 3 was shut down abruptly on Jan. 31, 2012, after a small leak of radioactive steam occurred. No one was hurt, but both reactors were kept offline while the issue was investigated.
Edison executives would later reveal the leak was caused by premature wearing of steam pressure tubes in the reactors. Each reactor has nearly 20,000 tubes and hundreds of those were found to have been worn down prematurely by rubbing against each other due to vibrations and a settling of support equipment.
The tubes carry hot, pressurized radioactive water from the reactors.
The tubes then heat non-radioactive water surrounding them, producing steam used to turn turbines to create electricity.
The tubes also provide a critical safety function, forming a barrier between the radioactive and non-radioactive sides of the plant.
Edison has spent months trying to gain permission from the Nuclear Regulatory Commission to restart one unit at 70 percent power for five months as a test run.
However, the plan has been strongly opposed by the anti-nuclear group Friends of the Earth and Sen. Barbara Boxer, D-Calif., who accused Edison of skirting federal regulations designed to prevent such mishaps.
And former NRC head Gregory Jaczko said in San Diego this week that the restart plan instilled no confidence because it effectively suggested that Edison lacked the confidence to run the plant at full power.