Truck drivers air complaints over Carson firms at City Hall
They demand better working conditions at fair pay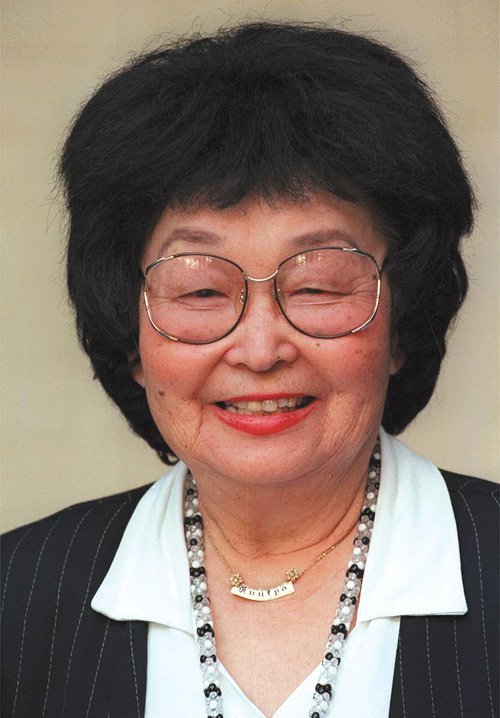 A contingent of local truck drivers made a passionate plea at Tuesday's Carson City Council meeting, demanding better working conditions and fair pay. The drivers contend that two Carson trucking firms, American Logistics International (ALI) and Greenfleet, may be placing vehicular traffic and pedestrians at risk when they put drivers on the road in outdated, damaged big rigs, many of which are operating with faulty and sometimes broken equipment.
The body voted 4-1 (with Councilman Albert Robles abstaining) to draft a resolution supporting the truckers' right to unionize and also to "encourage" Carson businesses to remain neutral in union negotiations.
The drivers gathered at the request of Councilman Mike Gipson who supports the rights of the truckers to form a union within the Teamsters Local 848. "The men at ALI and Greenfleet have the right to fair wages and benefits, and must do their job in safe, reliable trucks," Gipson told the overflow crowd. The truckers, donning black T-shirts with the Teamsters logo, spoke of alleged retaliatory measures taken by the firms when drivers complain about poor working conditions, ranging from 12 to 15 hours of driving at minimum wage, to broken rear-view mirrors and even balding tires.
"If a driver makes a complaint about inoperable equipment, he could get suspended for three or four days," said one driver, while another, speaking anonymously, said he has frequently used duct tape on rear-view mirrors to prevent them from dislodging and causing an accident. "If we make a complaint, we are punished," he said. "We can't afford to sit for three or four days simply because we made a legitimate complaint. We're working minimum wage as it is." The drivers also said they must pay up to $1,300 monthly to lease their "dangerous and unsafe" big rigs.
Also, Teamsters representatives said contracts forged with companies at Los Angeles and Long Beach harbors are being regularly dismantled, thereby leaving the many immigrant Latino drivers unable to lodge a complaint because of the constant threat of being fired. Because Carson is a midway point from the harbor area to downtown Los Angeles and beyond, most of the drivers transport goods from the waterfront and pass through the city practically each hour of the day.
Emotions ran deep as Mayor Jim Dear recalled the days when his father was fired after being seriously injured in a "non-union shop" after a work accident.
"My dad had his hand mangled badly," Dear said as his voice cracked. "This was during the Great Depression…. It was hard to get and keep a job back then. I sincerely support these drivers who are trying to make a living and deserve proper working conditions and equitable pay and job security."
The resolution will be forwarded to state Senator Rob Wright (D-District 35), Rep. Janice Hahn (D.-Calif.), Los Angeles County Supervisor Mark Ridley-Thomas (second district) and officials at the local American Federation of Labor.
"Businesses can do better with good working conditions," Dear continued, "and workers will be more productive. It can be a win-win situation."