Bulger defense witness: FBI warned 10 days before informant's murder
Faces murder, other charges in a 32-count indictment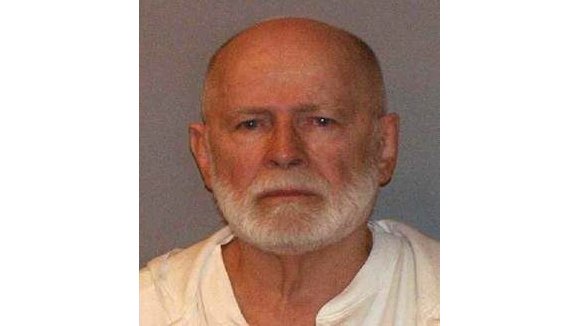 Nee has been implicated in previous testimony as being present at murder scenes.
"I think there's argument Mr. Nee has exposure to murder charges," Casper said during a post-court hearing Monday.
Nee and Bulger, members of rival gangs at odds in the gang wars of Boston in the late 1960s, joined forces under Howie Winter as members of the Winter Hill Gang, second in power to the New England Mafia.
Bulger's henchman, star government witness Flemmi, admitted to having a conversation with Nee about the 1982 murder of Halloran and Donahue.
Flemmi testified last week that Nee "said the gun jammed," in conversations about the drive-by shooting of Halloran and Donahue.
IRA arms shipment
A U.S. Customs agent previously testified during Bulger's trial that an informant said Nee spearheaded the effort to send 7 tons of guns on the fishing trawler Valhalla to the Irish Republican Army in 1984. Nee, an Irish immigrant, was convicted of gun-running charges in association with the Valhalla scheme.
The body of John McIntyre, the informant who fed the FBI information about the Valhalla scheme, was exhumed from a shallow makeshift grave in a Boston tidal marsh in 2000. McIntyre had gone missing in 1984, after the shipment of IRA weapons was seized in Irish waters. Bulger is charged in the murder of McIntyre as part of a racketeering conspiracy.
Nee was later convicted and sent to prison for 10 years for possession of an automatic weapon during an armored car robbery. He was released in 2000.
In his book, "A Criminal and an Irishman," Nee is referred to as a "passionate and effective IRA operative." When Bulger was arrested in 2011 in his Santa Monica apartment after 16 years on the lam, Nee's book was found in the apartment, along with other books penned by his former associates.
On Wednesday morning, Casper said she was reviewing the defense's motion to include "accessory after the fact to murder" in Bulger's final charges.
Deborah Feyerick, Kristina Sgueglia and Ross Levitt | CNN