Bulger defense witness: FBI warned 10 days before informant's murder
Faces murder, other charges in a 32-count indictment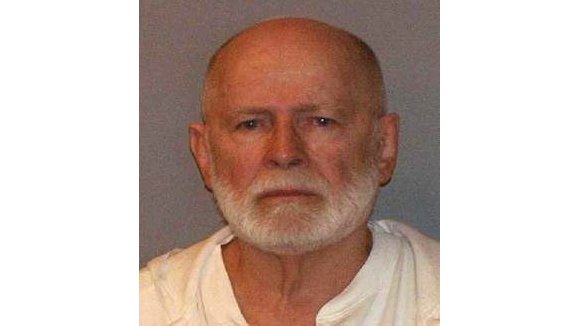 BOSTON. Mass. — A former special agent testified Wednesday that he told the FBI that James "Whitey" Bulger's crime partner was planning to kill an FBI informant, 10 days before the informant and another man were found shot to death in 1981.
"Stevie Flemmi was going to kill Brian Halloran because he was a snitch," said former FBI agent James Crawford, who relayed this tip to members of the department from his confidential informant source.
Defense attorneys for Bulger were attempting to show that Flemmi, Bulger's longtime criminal partner and front man, was the one who wanted Halloran dead.
Bulger, Boston's notorious alleged mob boss, is charged with the murder of Halloran, along with 18 other murders as a part of a racketeering conspiracy, in a 32-count indictment that includes money laundering and extortion charges.
Halloran was one of Bulger's organized crime associates, who doubled as an informant. It was later revealed that Flemmi and Bulger were also informants for the FBI in Boston for nearly two decades.
Crawford, 67, said his female source was "close" to Flemmi.
He said he gave her his word that he would keep her identity a secret, and refused to put the tip about Halloran in writing. "My word is everything to me," Crawford testified. An assistant special agent told Crawford to put the information "on the back burner."
Ten days later, Halloran was killed in a drive-by shooting. His friend Michael Donahue, who was not affiliated with a gang, was driving him home from a bar and was also fatally shot.
Kevin Weeks, Bulger's former associate and "surrogate son," previously identified Bulger as one of two shooters. "Jim Bulger just kept shooting," said Weeks, describing Halloran's writhing, bullet-ridden body as "bouncing off the ground." Bulger fired the machine gun that killed both men, Weeks testified. Halloran was able to get out of the car he was in, and Bulger allegedly fired 22 times so that Halloran's body "jumped off the pavement."
Corruption allegations
Crawford is the defense's third witness, and his testimony comes after two days of former FBI agents testifying to the corrupt nature of the FBI in Boston in the 1980s.
Crawford recalled his encounter with Bulger's rogue FBI informant handler, John Connolly, who, after serving time for federal charges, is now serving 40 years on Florida state murder charges for crimes associated with his relationship with Bulger and the Irish mob. Connolly had a close relationship with members of Bulger's gang, accepted bribes from Bulger and was even nicknamed "Zip" because of the information he fed to the gang about indictments and wire taps.
At Connolly's retirement ceremony — featuring Whitey Bulger's brother, Massachusetts state Senate President William Bulger, as a guest speaker — Crawford recalled Connolly telling him "Sorry to hear you arrested my buddy Pat Nee."
Judge Denise Casper ruled that Patrick Nee, a former gangster affiliated with the Mullen's gang and a known Bulger associate, did not have to testify Wednesday. Nee intended to plead the Fifth, prosecutors said.