Although an anti-fracking bill failed, opponents will take the issue higher
The governor now becomes the focus of attention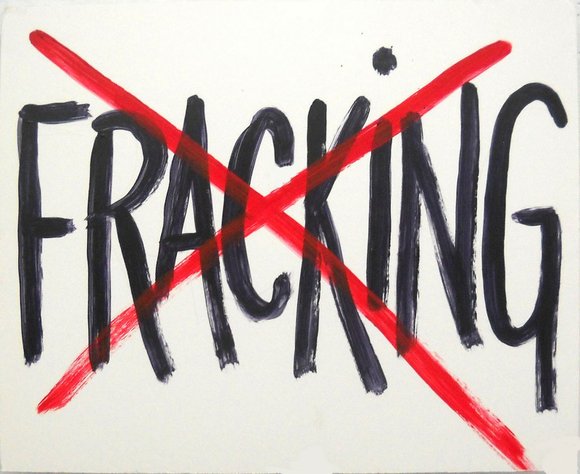 Michelle Weiner, a member of Mitchell's environmental team, said she and her colleagues have kept fracking high on the list of priorities for about two years. Protecting children in the area, she said, is of the highest concern.
The [anti-fracking] campaign speaks to the health of our democracy that hundred's of residents are becoming informed and taking action," Weiner said. "When we unite to act locally for the benefit of our communities, we inspire, build our numbers and accomplish great things."
AB 1323 had attracted more than 30 environmental organizations who testified that fracking in densely populated areas poses a danger to health and quality-of-life concerns. At present, oil and gas wells have been fracked in nine California counties (representing some 760 wells statewide) without fracking-specific regulations or monitoring by state petroleum officials.
The oil industry is opposed to a moratorium and further regulations because representatives believe it is safe, practical and necessary in providing new sources of energy. Industry officials say versions of the fracking process have been taking place up and down the state for decades; last year the oil industry successfully fended off legislation in Sacramento that would have forced companies to reveal the chemicals they use in fracking, arguing that the exact chemical recipes are trade secrets.
"Our view is that the state is undertaking a very exhaustive and transparent review that's going to result in more regulations, and it seems sensible to wait for that process to finish before considering other regulations," said Tupper Hill, spokesman for the Western States Petroleum Association. Officials from the U.S. Environmental Protection Agency have testified before Congress, stating that they have never found one instance of fracking polluting groundwater.
"It is almost inconceivable that natural gas fracking would pollute groundwater," said Jay Lehr, director of the Heartland Institute, on the Assembly decision to forego a moratorium. "How many decades of a spotless environmental record will it take for environmental scaremongers to quit trying to shut down this abundant, affordable energy source?"
Fracking employs huge volumes of water mixed with sand and toxic chemicals—including known carcinogens such as naphthalene, benzene and cyanide—to blast open rock formations and release previously inaccessible fossil fuels. The process has been linked to air and water pollution, and it releases large amounts of methane, a dangerously potent greenhouse gas.
Scientists with the Endocrine Disruption Exchange, a Colorado database that provides information about chemicals that affect the endocrine system (the glands that produce and secrete hormones), say about 25 percent of fracking chemicals could cause cancer. The huge amount of water used and, supposedly, contaminated by fracking is a critical issue for drought-ridden states like California.
Alexandra Nagy, an organizer with Food and Water Watch, a local environmental watchdog group, said the anti-fracking campaign will now be directed toward Gov. Jerry Brown after the proposed moratorium was halted. "We launched a new coalition in May, 'Californians Against Fracking,' which delivered more than 100,000 signatures to Gov. Brown," Nagy said. "We have made great progress—last year people weren't talking about a moratorium—so now the pressure needs to be placed on the governor who does have the last word in many such issues affecting the health and safety of Californians."