Witness in Whitey Bulger case found dead; Kansas bank employee charged with robbery; Ahlittia North murdered
National news headlines for the week of July 15, 2013.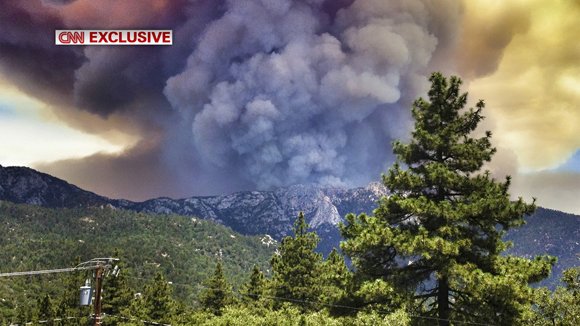 Kansas
Four former bank employees are charged with embezzling from a bank in Grant County and staging a robbery to cover the thefts, U.S. Attorney Barry Grissom said. The former employees of Western State Bank in Ulysses were charged in a federal grand jury indictment unsealed Thursday. The defendants are Amber Gutierrez, 32, Hattie Wiginton, 32, Ashley Cravens, 28, and Linda Wise, 59. They were are charged with embezzlement by a bank employee, bank robbery, and making a false statement to the FBI. If convicted, they face maximum penalties of 5 to 30 years in federal prison and fines of up to $250,000, depending on the crime.
Louisiana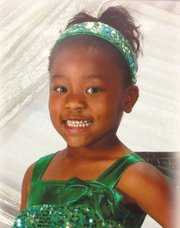 A man has admitted he killed his uncle's 6-year-old stepdaughter, whose body was found in a Louisiana trash can this week, a spokesman for the Jefferson Parish sheriff's office said recently. Matthew Flugence admitted to detectives Wednesday morning that he stabbed Ahlittia North, a girl he previously baby-sat, over the weekend, Col. John Fortunato said. Flugence, 20, was arrested in the case on Tuesday, the day authorities found Ahlittia's body in a trash can down the street from her mother and stepfather's apartment in the New Orleans suburb of Harvey. Flugence, who had an outstanding warrant charging him with sexually assaulting an 11-year-old girl last year, has been charged with murder, Fortunato said. "I don't know what else I can say about the character of an individual who just admitted to killing a 6-year-old," Sheriff Newell Normand told reporters Wednesday morning when asked about Flugence's background. "I think that speaks for itself."
Massachusetts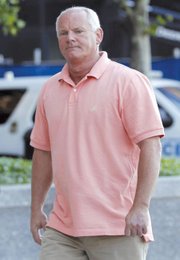 A man who'd been prepared to testify in the trial of reputed Boston mob boss James "Whitey" Bulger was found dead a day after he learned he was dropped from the prosecution's witness list. Massachusetts State Police are investigating the death of Stephen Rakes, 59, the Middlesex County district attorney's office said Thursday. A jogger reported finding Rakes' body in Lincoln. There were no obvious signs of trauma, the office said. An autopsy will be conducted to determine the cause and manner of death. Bulger is charged in the deaths of 19 people during some two decades when prosecutors say he terrorized South Boston as the head of the Irish mob. He also faces charges of extortion, racketeering and money laundering. He has pleaded not guilty to all charges. Rakes had alleged that Bulger forced him to sell his South Boston liquor store to him in the 1980s. Steve Davis, a brother of one of Bulger's alleged murder victims and a friend of Rakes, said, "I was upset for him . . . because he was looking forward to testifying." Davis said he'd become close to Rakes in the months leading to Bulger's trial, which began in June.
Ohio
A Cleveland man accused of murder, rape and holding three women captive for about a decade in his home pleaded not guilty Wednesday to the 977 counts against him. Ariel Castro's plea is his second in a month, necessitated by a fresh indictment issued by a grand jury last week. The indictment added 648 counts to the 329 to which he pleaded not guilty in June. Authorities said Castro abducted Michelle Knight, Amanda Berry and Georgina "Gina" DeJesus separately in a two-year period starting in 2002. The women, as well as Berry's 6-year-old daughter, who authorities say was fathered by Castro, were freed in May after one of the women shouted for help while Castro was away from his 1,400-square-foot home. The judge on Wednesday ordered that bail remain at $8 million and that a previous order prohibiting Castro from contacting his alleged victims remain in place. Castro, a former school bus driver, is awaiting trial in a Cleveland jail.
Compiled by Juliana Norwood. CNN News Wire contributed to this report.