Witness in Whitey Bulger case found dead; Kansas bank employee charged with robbery; Ahlittia North murdered
National news headlines for the week of July 15, 2013.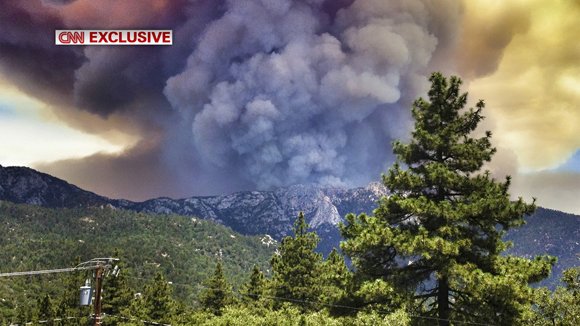 Arizona
The American Civil Liberties Union is investigating dozens of racial profiling claims after it launched its smartphone app a month ago. The app allows people to report whether they believe they were victims of profiling because of SB 1070, which is the state's immigration enforcement law. It's called STOP 1070. On its first day, 1,600 people downloaded the app. A month later, more than 3,200 people had it on their phone. A social media expert said it is new mobile technology like the app that's making it easier for people to get behind a cause. "We have a real problem with racial profiling in this state, and this county (Maricopa)," said ACLU Arizona Executive Director Alessandra Soler. The organization is now investigating 50 cases, 23 of them coming from the app submissions. The rest are from the ACLU website and hot line.
California
It's already torched more than 35 square miles and the massive mountain fire in Southern California is nowhere near being under control. The blaze, near Idyllwild and Fern Valley, prompted an evacuation order for about 6,000 residents, fire officials said. More than 4,000 homes are threatened by the fire. As of Thursday morning, the inferno was about 15 percent contained. It has burned 22,800 acres—up from the nearly 20,000 acres reported Wednesday night, officials said. About 3,000 fire personnel were at the scene, U.S. Forest Service spokeswoman Melody Lardner said. Three firefighters suffered minor injuries on Wednesday. At least eight structures have been damaged or destroyed in the blaze.
Connecticut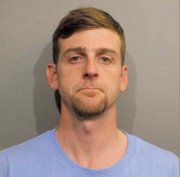 A dean at one of the most prestigious boys schools in the country is preparing to face felony drug charges. Regis High School Dean of Students Nicholas deSpoelburch was found with three envelopes of heroin in his car, as well as drug paraphernalia, according to Fairfield County police. The dean, 35, was arrested more than a week ago. Lt. Donald Wakeman, the ranking detective, told PIX11 News that an officer, while on a routine patrol, spotted deSpoelburch's car parked at the end of a short, deserted roadway, just off busy Route 7. The officer found the dean asleep in the front seat of the car, and woke him up. "He told the officer that he had some prescription drugs that were not in their original containers," as required by Connecticut law, Wakeman said. That violation permitted the officer to search deSpoelburch's Nissan Altima, in which he found the heroin and other evidence that strongly suggested, according to police, that the high school administrator had been using, or intended to use, the addictive drug.
Indiana
Officials stopped a teen from setting off a homemade explosive device at the Laporte County Fair last week. The plan was thwarted with the help of two tipsters. One called 911 and the other gave sheriff's deputies at the fairgrounds a description of the teen. Within minutes he was located. And while he was being searched, police say another 16-year-old, who apparently didn't know about the device, became disruptive and kicked a deputy. That second teen was pepper-sprayed and arrested as well. "He just decided to intervene and help this individual out. I guess he thought police were harassing this individual," a deputy said. The device was quickly moved to a less populated area, and the Porter County bomb squad took it apart. Another 16-year-old was later arrested at his home and charged with manufacturing the device, possibly, authorities say, with help from websites like YouTube. The teen who planned to set off the explosion was charged with possession of the device. And a third was charged with battery to a police officer, and resisting arrest. All three teens are from Laporte County. The manager of the fair expressed gratitude that what could have happened didn't, thanks to the people who spoke up and the deputies who acted quickly.