Sybrina Fulton and Tracy Martin talk with CNN's Anderson Cooper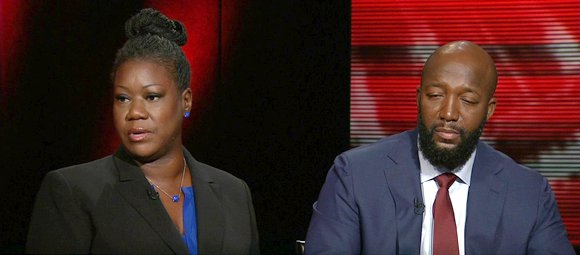 Tracy Martin told CBS he wants America to know that Trayvon "was a fun-loving child."
Speaking to ABC's "Good Morning America," Martin added that he and Fulton did not find the verdict fair, "and of course it's devastating."
"My first thought was shock, disgust," said Fulton.
The parents did not say whether they may file a civil lawsuit.
They pushed for the federal government — which is considering whether to file criminal civil rights charges against Zimmerman — to examine the case closely.
Fulton told CBS she wants President Barack Obama to go through the case "with a fine-tooth comb."
"Today" asked them whether they may forgive Zimmerman, the 29-year-old neighborhood watch volunteer. "Forgiveness is like a healing process. Forgiveness takes time," Martin responded. "The Bible says that you have to forgive and forget, but also the healing process is a long process and the forgiving process is a long process."
Daryl Parks, an attorney for the Martin family, spoke with CNN's "New Day" about why the parents chose to do interviews now.
"Maybe Trayvon's human aspect, in the course of the case, didn't come out quite as much," he said. "As you listen to that juror (B37), she talks very deeply about George Zimmerman and humanizes George Zimmerman, when in this case Trayvon was the victim here."
CNN's Josh Levs, Joe Sterling and Jason Hanna contributed to this report.
Dana Ford and Chelsea Carter | CNN