Judge to sign off on $1.6 billion class-action lawsuit against Toyota
Runaway vehicle problems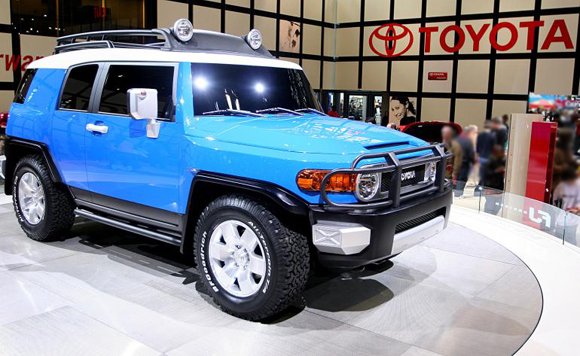 A Santa Ana-based federal judge said today he will sign off on an "extraordinary" $1.6 billion settlement of a class-action lawsuit against Toyota over runaway vehicle problems.
U.S. District Judge James Selna ladled praise on the attorneys involved in the settlement, which was about 18 months in the making. The judge repeatedly referred to the agreement as "extraordinary,"  stressing how "every single dollar is going to a class member" and that those who put in a formal claim will get full value.
The settlement covers Toyota customers whose cars lost value as a result of publicity about the sudden-acceleration issues with the company's vehicles.
"It's extraordinary in its complexity," Selna said, adding that the attorneys on both sides showed "extraordinary flexibility" as they worked to settle the case.
The lead attorneys on the case and Selna all praised Special Master Pat Juneau, who helped referee the settlement discussions.
"These negotiations were like a boxing match, like Ali and Frazier," plaintiffs' attorney Frank M. Pitre said. "It isn't perfect and no settlement ever is, but it is the best settlement."
Steven W. Berman, the lead attorney for the economic-loss plaintiffs, pointed to Toyota attorney John Hooper and quipped, "With respect to Mr. Pitre's remarks, I was Ali and he was Frazier."
Hooper said on the last day of settlement negotiations, after putting in about 14 hours of work, a paralegal noted it was Juneau's 75th birthday, but he hadn't mentioned it.
Hooper told the judge that while the company felt it could prevail at trial, Toyota executives wanted to put the issue behind them.
"The reason why Toyota is pleased today ... is we've been trying to find a resolution that would drive value to the customers while putting this past" the company, Hooper said.
Toyota issued notices to 22.5 million customers about the settlement and how to make a claim. To date, about 500,000 claims have been made, which attorneys said is relatively high in such class-action cases.
Claims will be taken until July 29. Berman said he expects up to one million Toyota customers will put in claims by the end of the month.
For the rest of the customers in the class, checks — that are good for 90 days — will be issued to them for less value, Berman said. If they do not respond then, another check good for 90 days will be sent out along with a reminder letter, he said.
Those who take the time to fill out claim forms ill get the full value of their loss as determined by an expert no matter which state they live in, Berman said. Since each state has different rules in settlements of this nature, those who do not put in a claim will receive checks based on their state's laws That means Toyota owners in some states will receive 30 percent of damages, others will receive up to 70 percent and in states like California, customers will get the full value owed to them, Berman said.