Five games to watch from Comic-Con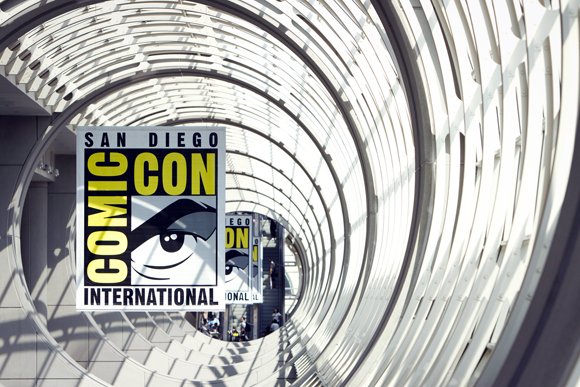 This Batman is aggressive and athletic, and he has a few new toys like the Batwing and the remote claw, which allows him to target multiple enemies in one swoop. Players will also explore new areas from the comic book mythology like Amusement Mile, Old Gotham and the city's docks.
Much like Christopher Nolan's films, the "Arkham" franchise has excelled at bringing a fresh take to the Caped Crusader, and this third game is shaping up as another crossover hit.
"Dead Rising 3"
(Capcom; November; Xbox One)
It wouldn't be Comic-Con without zombies. This latest game from Capcom Vancouver may be set 10 years after the events of "Dead Rising 2," but everything about this next-generation horror game is different -- beginning with the horror. The humorous tone of previous iterations is taking a back seat to real scares in this open world game. These zombies are frightening and a lot tougher to deal with.
The city of Los Perdidos offers plenty of challenges (it's so large, you can actually fit the first two game worlds inside it), since it's been overrun by the undead. It's a huge seamless playground that's completely destructible. Vehicles, including a hearse, are at your disposal as transportation and another weapon against zombies.
Players take control of mechanic Nick Ramos, who has the ability to build some very cool customized weapons. The game also utilizes Kinect voice, allowing players to distract zombies with voice commands. And the Xbox SmartGlass opens up exclusive missions and second-screen functionality for what looks like a bloody good time.
"Octodad: Dadliest Catch"
(Young Horses; 2014; PlayStation 4, PC)
Sony has embraced independent developers with its PS4 console and invited them onstage during its E3 news conference last month. One of those featured games comes from the Chicago-based Young Horses, and it's unlike any next-generation game out there. Players take control of an orange octopus somehow passing as a human by wearing a blue suit. The challenge is in accomplishing mundane tasks like shopping at a grocery store or cooking on a grill while controlling your tentacles to walk and pick things up. Those suction cups quickly get in the way, however.
The objective is to remain unnoticed by the humans (who don't seem to mind an octopus until he starts flinging plates across the room by accident). The challenges get progressively more difficult, as players must navigate a wedding ceremony without tripping on banana peels or knocking over the priceless vases that line the aisle.
This game offers plenty to laugh at and requires a lot of skill to complete.
"Total War: Rome II"
(Sega/The Collective Assembly; September 3; PC)
In this real-time strategy game, players must assume control of a powerful ruler from the earliest days of the Roman republic with the goal of conquering the world. This sequel to the popular PC game returns us to the rich history of ancient Rome and incorporates everything from epic battles featuring hundreds of soldiers, horses, catapults and African war elephants to the political intrigue of diplomacy and nation-building.