What some are saying about the Martin verdict
Comments from local and national leaders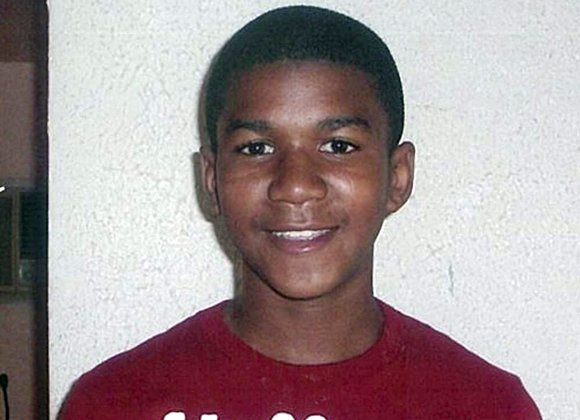 Karen Bass, U.S. Representative, 37th District:
"I am saddened and outraged by the verdict reached in the murder of Trayvon Martin, a 17-year-old teenager who's only crime was walking home on a rainy night.
"In our sadness we must not forget the fight for justice doesn't end with this verdict and it is my sincere hope that the Martin family will explore civil penalties to help bring some closure to the senseless murder of their son.
"We cannot be silent when a young teenager is needlessly profiled, harassed and gunned down by individuals who choose to take law enforcement into their own hands."
*
Barbara Boxer, U.S. senator:
"I respect the fact that the jury has spoken in the state of Florida v. George Zimmerman case, but I don't think this should be the last word. I fully agree with the decision of the Justice Department to review the facts of this case to determine whether Trayvon Martin's civil rights were violated.
"Trayvon Martin's death was a tragedy and has raised many sensitive and important issues. We should explore every avenue in an effort to ensure that something like this never happens again."
*
Maxine Waters, U.S. Representative, 43rd District:
"I am disappointed with the verdict in the state of Florida vs. George Zimmerman case. My heart goes out to Trayvon Martin's parents and the struggle that they have endured in an attempt to achieve justice for their son. Like many across the country, I do not believe that justice has been served. I join the NAACP and many others in urging the Department of Justice to review the case and determine whether criminal civil rights charges can be pursued."
*
Mark Ridley-Thomas, Los Angeles County supervisor (excerpt from a letter sent to Attorney General Eric Holder):
"The late Senator Edward Kennedy believed that civil rights remain America's great unfinished business. George Zimmerman's acquittal by a Florida jury for second degree murder and manslaughter should not absolve us of Trayvon Martin's wrongful death. Federal civil rights statutes allow for the criminal prosecution of ordinary citizens when racial motivation results in bodily injury. Federal intervention will do what the Florida court did not do: that is to squarely address the issue of race and the role that it played in the wrongful death of young Trayvon Martin.
*
Earl Ofari Hutchinson, L.A. Urban Policy Roundtable president:
"The Justice Department has the authority and the power to bring civil rights charges against [George] Zimmerman for violating [Trayvon] Martin's individual rights to freedom from undue harm and freedom of movement in a public place. This strikes to the heart of the constitutional right of an individual to life, liberty and due process. City councils in various cities nationally by supporting the national call for a federal prosecution of Zimmerman will send the strong message that city officials regard the violation of Martin's rights and that of any other citizens as inviolate."
*
John E. Page, National Bar Association president:
"We are extremely disappointed by the verdict in the case of state of Florida v. George Zimmerman. As lawyers, we respect the rule of law, but in this instance the Zimmerman verdict sadly highlights the continued injustices Black Americans face in the U.S. legal system.