Netflix makes Emmy history
Emmys will air September 22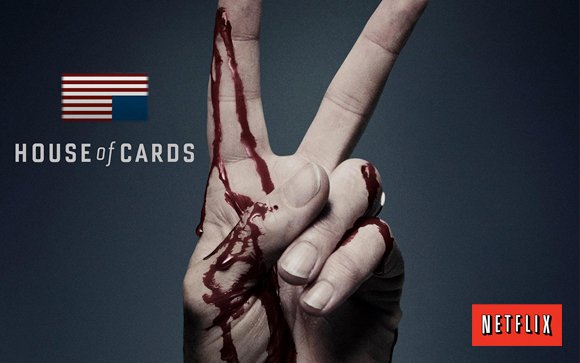 "The Amazing Race" was nominated for best reality competition show for the 11th consecutive year. The show has won the category every year except 2010, when "Top Chef" — also up in the category — won.
"Behind the Candelabra" earned nominations for best TV movie or miniseries. Both lead actors, Michael Douglas and Matt Damon, earned nominations for their performances as Liberace and Liberace's partner, Scott Thorsen.
HBO's "Phil Spector" did well, with nominations for stars Al Pacino, Helen Mirren and the film itself.
"Downton Abbey," PBS' juggernaut about an early 20th-century group of fraying British aristocrats, earned 12 nominations, including lead actor recognition for Hugh Bonneville and Michelle Dockery. "The Daily Show with Jon Stewart" and "The Colbert Report" are up for outstanding variety series.
"Honored to be nominated for an Emmy this morning," said Jimmy Fallon, who scored a nod for his "Late Night with Jimmy Fallon." "Takes the sting away from being snubbed by the ESPYs last night."
There were a handful of surprises. Vera Farmiga picked up a best actress-drama nomination for "Bates Motel," the A&E series based on characters from "Psycho." Betty White — now 91 and more popular than ever — received a nomination for hosting her comedy-reality show, "Betty White's Off Their Rockers." "Mad Men's" Elisabeth Moss was nominated for both that show and the miniseries "Top of the Lake."
And "Scandal's" Kerry Washington — rising quickly on the chatter of her much-talked-about series — received a best actress-drama nomination.
HBO led all networks with a whopping 108 nominations. NBC and CBS tied for second; both got 53.
And Netflix, though down the list, got 14. With the service rolling out more series — "Orange Is the New Black" just got started, and another season of "House of Cards" is on the way — expect many more in the future.
The Emmys will be broadcast Sunday, September 22. The show will air on CBS.
Todd Leopold | CNN