Man claims Bill Clinton's son; Jonathan McBride becomes assistant to the president; LeBron James visits the Phillippines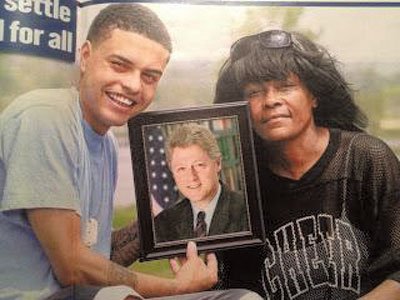 *
As Washington, D.C., and the country reflect on the 50th anniversary of Martin Luther King Jr.'s "I Have a Dream" speech and the March on Washington, the Newseum is preparing to open a new exhibit about the students who helped fuel the Civil Rights Movement. On Aug. 2, the Newseum will open "Make Some Noise: Students and the Civil Rights Movement," an exhibit that explores the new generation of student leaders in the early 1960s who fought segregation by making their voices heard and exercising their 1st Amendment rights. The exhibit will feature a section of the original F.W. Woolworth lunch counter in Greensboro, N.C., where in 1960 four African American college students launched the sit-in movement by refusing to leave their counter stools after being denied service in the Whites-only section.
Florida
Sisters Network Inc. 2013 National African American Breast Cancer tour will be hosted by Sisters Network Inc. Tampa Bay affiliate chapter in partnership with the organization's national office. The conference will be held on July 27, 2013. Founder Karen E. Jackson will open the conference tour with a "State of Sisters Network Inc." presentation. Medical presentations include "Triple Negative Breast Cancer" by Heather Han, M.D., Moffit Cancer Center, and "Advanced Breast Cancer" by Sylvia Campbell, M.D. The 10-city national conference tour highlights general breast health awareness information and two major areas, triple negative and advanced breast cancer, which frequently affects African American women.
Maryland
Broadcaster Tavis Smiley, in partnership with the A. James Clark School of Engineering at the University of Maryland, will launch a $75,000 TS/UM Social Innovation Challenge to help address some of society's most pressing issues in three key areas: hunger, education and sustainability. The inaugural TS/UM Social Innovation Challenge invites aspiring entrepreneurs to develop transformative solutions to affect positive change for individuals and communities across the nation. The challenge serves as a prompt for diverse groups of people to come together to solve specific societal issues by harnessing inventiveness and bringing innovative ideas to the marketplace. Submissions will be evaluated by a panel comprised of representatives from academia, business, community/grassroots, government, nonprofit groups and the technology community. The winners will be announced in January 2014.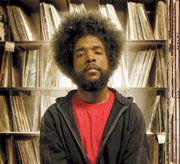 Pennsylvania
The documentary "Hip Hop: The New World Order," a film exploring the global impact of Hip Hop in eight international cities—Tokyo, Havana, Paris, London, Amsterdam, Hamburg, Rio de Janeiro, and Johannesburg—will premiere at The BlackStar Film Festival in Philadelphia on Saturday, Aug. 3, at 4:30 p.m. A Q&A will immediately follow the screening with the director, Muhammida El Muhajir. Originally shot more than 10 years ago, and considered the first film to document Hip Hop globally, the project has mushroomed into a rare archive and video survey of pioneering artists and communities around the world during the turn of the 21st century, including Questlove (The Roots), dead prez, Roots Manuva (UK), DJ Muro (Japan), Oxmo Puccino (France) and Marcelo D2 (Brazil) who have since emerged as global cultural icons.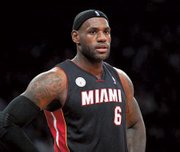 International
Nike Philippines has recently announced that two-time NBA champion LeBron James will be visiting Manila, Philippines, on July 23, 2013. James will visit the country for just one day, and will speak to young Filipino athletes, encouraging them "to strive for greatness and keep working hard as he did to win two consecutive championship titles." The Philippines is full of diehard basketball fans, as basketball is the country's most popular sport. Filipinos are super excited to hear that Lebron will be making an appearance. Free tickets for the event were given away on Wednesday, July 17, at the Nike Park in Bonifacio Global City, Metro Manila. Only two tickets were given per person on a first-come, first-served basis.
Compiled by Juliana Norwood.