King's 'Dream' speech to be celebrated at USC's Symphony of Brotherhood concert
A medley of ethnic cooperation characterizes the performances
7/18/2013, midnight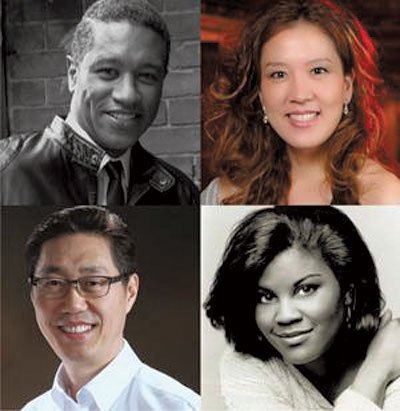 Pianist Polli Chambers-Salazar received a doctorate in piano performance from USC Thornton, and has taught at USC Thornton, Pasadena City College, the College of the Canyons and El Camino College. She has performed across the United States and Canada, and received awards in many competitions, including the Simon-Fiset Competition, the New Orleans International Piano Competition and the Seattle Young Artists Festival.
Annelle Gregory, who won the gold medal at the 2012 NAACP ACT-SO competition and was a laureate of the 2013 national Sphinx Competition, will be attending USC Thornton in the fall to study violin with Glenn Dicterow, former concertmaster of the New York Philharmonic.
Concert co-host Dennis Bartel is Classical KUSC's morning announcer who can be heard from 6 a.m. to 9 a.m. weekdays, and from 1 to 6 p.m. Sunday. A broadcaster with 30 years of experience, he served as an opera host earlier in his career in Washington, D.C. Co-host Zanaida Robles is pursuing a doctorate of musical arts degree in choral music at USC Thornton. She also is the artistic director of the San Gabriel Valley Choral Company and director of Discovery Camerata, an organization for emerging vocalists and composers.
The concert is being produced by MusicUNTOLD, which presents arts and education programs and is affiliated with the Long Beach Central Arts Association. Sponsors of the concert include The Colburn Foundation, Classical KUSC, Employee Community Fund of Boeing California, the Los Angeles Athletic Club and Long Beach Mercedes-Benz.
Tickets can be purchased at the Brown Paper Tickets website or by calling (562)436-4352.
Allison Engel | OW Contributor