How China runs circles around us in Africa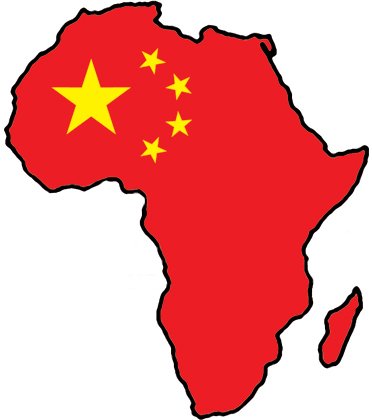 What did he do for business? He claimed he is working on a $6 billion utility plan (not definitive or absolute). That's nice, but is that all we have to propose? We are the richest nation on earth and all we have to announce is one project. China is running circles around us in Africa. So are India, Turkey, Italy, Malaysia, Japan and many other nations. You would think that with a Black president we would be picking up the pace exponentially. His press gave an announcement that he met with General Electric, IBM and Coca Cola during his trip. Heck, those three corporations have been in Africa for decades. Mr. President, where is your plan for Africa, if you have one?
Soon, as it builds out its infrastructure and develops its markets, Africa will have 80 percent of all farmland in the world. When it learns how to process its own minerals and recycle its new dollars with other African nations, it will become a continent to envy. Those nations who see this coming are building up their business relationships with all African nations. It will be a pity if we don't understand that doing viable business with Africa is a matter of our national security and economic well-being.
Alford is the co-founder, president/CEO of the National Black Chamber of Commerce®. Website: www.nationalbcc.org. Email: halford@nationalbcc.org.
DISCLAIMER: The beliefs and viewpoints expressed in opinion pieces, letters to the editor, by columnists and/or contributing writers are not necessarily those of OurWeekly.