Anti-HIV drugs in pregnancy not linked to children's language delays
National Institutes of Health | 7/18/2013, 1:19 p.m.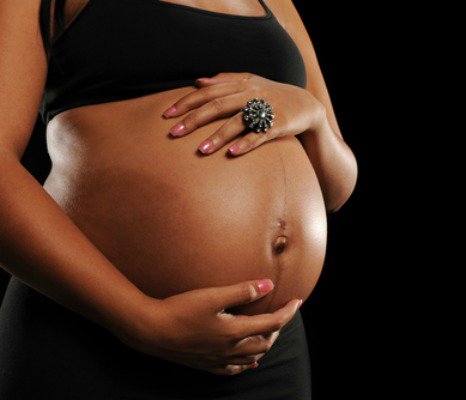 The findings appear online in the Pediatric Infectious Disease Journal.
As part of an ongoing protocol known as the Pediatric HIV/AIDS Cohort Study, the researchers examined the effect of typical combination treatments.
Around the time of the children's first and second birthdays, the researchers administered questionnaires to caregivers, asking them to assess their child's language development. At age 1, the caregivers indicated whether their children could respond to a list of simple words, and whether they could point with a finger or make other gestures to communicate. The assessment for 2-year-olds asked caregivers to choose words the child had spoken or responded to, as well as other milestones of language use common to children at this age.
The researchers evaluated the language skills of nearly 800 children. They were able to collect assessments at study visits at either ages 1 or 2 for 70 percent of the children, and 40 percent were assessed at BOTH ages 1 and 2.
The researchers found that 26 percent of the 1-year-olds were significantly behind typical children their age with regard to emerging language skills. Communicating at age 2 requires a different set of skills, as words increasingly replace gestures. Yet, communication among 23 percent of 2-year-olds, too, was significantly delayed, compared with peers, the researchers found.
The researchers also conducted an analysis of individual drugs in the combination treatments the mothers received. Atazanavir is among the preferred medications for the treatment of pregnant women, and its use is increasing, the authors noted. Mothers of about 20 percent of the children in the study took this drug as part of their treatment. The researchers found that 1-year-olds who had been exposed to atazanavir were nearly twice as likely to experience language delays as those who were exposed to combination regimens without atazanavirs. However, they did not find evidence of increased language delays among the 2-year-olds whose mothers took atazanavir.
About the Eunice Kennedy Shriver National Institute of Child Health and Human Development (NICHD): The NICHD sponsors research on development, before and after birth; maternal, child, and family health; reproductive biology and population issues; and medical rehabilitation. For more information, visit the Institute's website.
About the National Institutes of Health (NIH): NIH, the nation's medical research agency, includes 27 Institutes and Centers and is a component of the U.S. Department of Health and Human Services. NIH is the primary federal agency conducting and supporting basic, clinical, and translational medical research, and is investigating the causes, treatments, and cures for both common and rare diseases. For more information about NIH and its programs, NIH'S website.