George Zimmerman verdict: The aftermath
Juror B37 pushes for new laws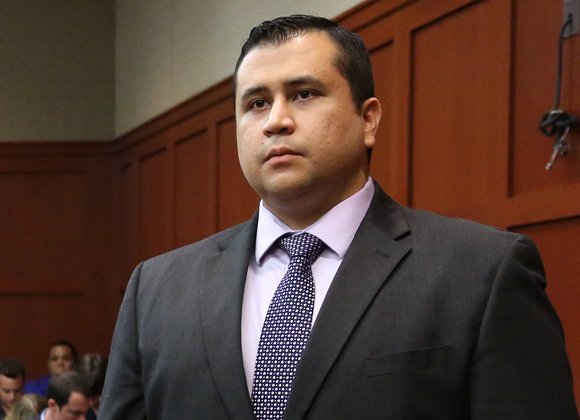 The woman known as Juror B37 in the George Zimmerman trial released a statement exclusively to CNN Wednesday pushing for new laws.
"My prayers are with all those who have the influence and power to modify the laws that left me with no verdict option other than 'not guilty' in order to remain within the instructions. No other family should be forced to endure what the Martin family has endured," she wrote.
The juror, who was interviewed by CNN, said she will not grant other interviews and wants to get back to a normal life. "For reasons of my own, I needed to speak alone," she said.
She issued the statement after four other jurors said the opinions she expressed on "Anderson Cooper 360" were "her own, and not in any way representative" of all the jurors.
In her CNN interview, which aired in two parts Monday and Tuesday nights on AC360, the juror said she believes Zimmerman didn't do anything unlawful and was "justified" in shooting 17-year-old Trayvon Martin.
The six-woman jury acquitted Zimmerman Saturday night.
The juror said on AC360 she wanted to find Zimmerman guilty of "not using his senses," but added, "You can't charge him with anything because he didn't do anything unlawful."
Zimmerman "started the ball rolling" and could have avoided the situation by staying in his car, she said.
The neighborhood watch captain had called police about a suspicious person, and was told by a 911 dispatcher not to pursue the person.
"But he wanted to do good. I think he had good in his heart, he just went overboard," the juror said.
Zimmerman's defense team argued that he shot Martin in an act of self-defense while being attacked.
Asked by CNN whether she thought Zimmerman was within his rights, the juror was unequivocal: "He was justified in shooting Trayvon Martin."
Nonetheless, Juror B37 said she cried before and after the verdict was read.
"I don't want people to think that we didn't think about this, and we didn't care about Trayvon Martin, because we did. We're very sad that it happened to him," she said.
To Martin's parents, the juror said she would tell them that she is terribly sorry for their loss.
"I feel bad that we can't give them the verdict that they wanted, but legally, we could not do that."
In her statement Wednesday, she added, "No other family should be forced to endure what the Martin family has endured."
At one point, a literary agent said Juror B37 was planning to write a book about the trial, but she later decided not to.
The juror clarified that in her statement Wednesday, saying "there was an agreement with a literary agent to explore the concept of a book which discussed the impact of sequestration on my perceptions of this serious case, while being compared to the perceptions of an attorney who was closely following the trial from outside the 'bubble.'"
"The relationship with the agent ceased the moment I realized what had been occurring in the world during the weeks of my sequestration," she said.