Did missed connections in murder case open door to Boston Marathon bombings?
Bombings left three dead, more than 260 wounded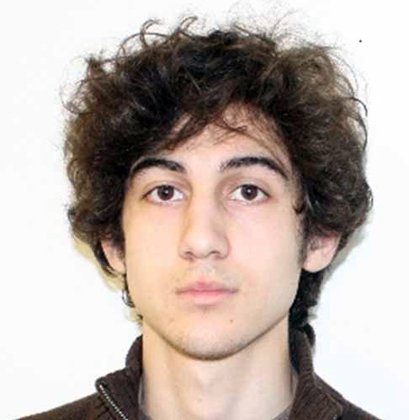 WALTHAM, Mass. — Jamal Abu Rubieh, owner of the Brookline Lunch cafe, knew something wasn't right when Brendan Mess and Erik Weissman sat quietly in a back corner booth that August night in 2011.
Gone was the usual boisterous banter typical of their regular visits. Abu Rubieh says things became even more tense when a bald, blue-eyed man twice their age arrived. The three talked for about an hour.
"He sounded different and he acted different, the guy with them, and they all were, like, nervous," Abu Rubieh said. "And that time, (Mess) was really serious and he wasn't himself."
The man, who Abu Rubieh had never seen before and hasn't seen since, had a thick Boston accent. Three weeks later, on September 11, Mess, 25; Weissman, 31, and another friend, Raphael Teken, 37, were found dead in their second-floor Waltham apartment. Their throats had been slashed ear-to-ear, marijuana was sprinkled across the corpses, and several thousand dollars in cash was found at the scene.
A neighbor says Mess' girlfriend discovered the bodies and came to his house. Her feet were bloody, and she was crying. She calmly asked for a cigarette and called police.
Then-District Attorney Gerry Leone said days after the crime that the victims and two unknown perpetrators appeared to have known each other and that it was not a random crime. No suspects were named, no arrests were made.
The case got no attention in the national media at the time. But nearly two years later, when Mess' friend Tamerlan Tsarnaev was named as a suspect in the Boston Marathon bombings, authorities began to take a closer look at the unsolved murders.
Murders assumed to be drug crimes
The victims were fun-loving guys, by their friends' accounts.
Weissman had a business making high-end glass bongs and was planning to move to California once his drug charges in Massachusetts were resolved. His lawyer, Norman Zalkind, says his client was close to a plea deal when he was killed, but declined to say more, citing attorney-client privilege.
Weissman, Teken and Mess were "always together," said Abu Rubieh, but he didn't know how the three came to know each other. Mess' picture still hangs on the restaurant wall. A dish called the Brendan Benedict was named in his honor.
Nearly two years later, many who knew the victims are puzzled by the fact that they weren't questioned by detectives investigating the killings. They're also wondering why police didn't question Tamerlan Tsarnaev.
Mess and Tsarnaev were high school friends and sparring partners at John Allan's Wai Kru gym in the Boston neighborhood of Allston. But Allan said when he talked to Tsarnaev several days after Mess' killing, his friend showed no signs of grief.
"He kind of laughed it off, saying, you know, that Brendan probably got what he deserved ... making bad choices, that those were the repercussions he had to face," Allan said.
Though only Weissman had faced a drug charge, Allan said the assumption was that the murders were connected to drugs.