Protests against Zimmerman verdict planned in 100 U.S. cities for Saturday
LAPD warn they will step up efforts to crack down on unruly protesters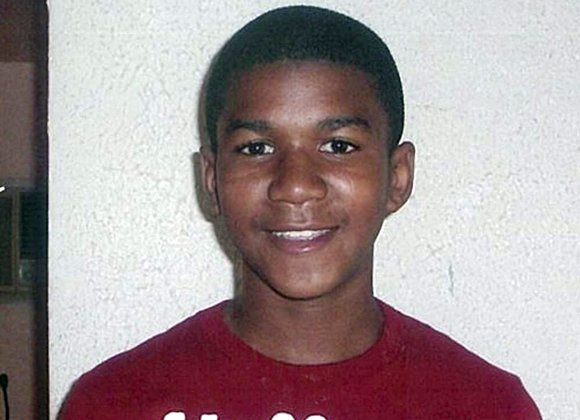 Demonstrators threw rocks, bottles and firecrackers at police, Officer Johnna Watson said early Tuesday. Authorities arrested nine people, she said.
While some vandalism was also reported, it was mild in comparison to the damage from protests Saturday night, when demonstrators smashed windows and spray-painted several downtown businesses, CNN affiliate KPIX reported.
Civil rights leader John Mack said those behind the violence "have their own agendas that have nothing to do with justice, and very little to do with Trayvon Martin."
Memories of 1992
The Los Angeles area is particularly sensitive to violence in the wake of high-profile court decisions.
In 1992, widespread riots after the acquittal of Los Angeles police officers in the videotaped beating of Rodney King left more than 50 people dead.
Among the hardest hit areas was the Crenshaw district — a predominantly African-American community that was the focus of Monday's unrest.
Los Angeles County Supervisor Mark Ridley-Thomas cautioned against demonstrations spiraling into deeper violence.
"Twenty-one years ago, we witnessed what can happen when there's a reaction to a verdict," Ridley-Thomas said. "Non-violence ... is the most effective way to communicate how to address injustice."
Los Angeles Mayor Eric Garcetti agreed.
"If you truly care about the Martin family, if you truly care about the underlying issues, the last thing you should be doing is taking to the street, stealing scooters out of people's hands, assaulting people, smashing windows."
Other protests
Protesters marched peacefully Monday night in downtown Atlanta, chanting, "No justice, no peace," CNN affiliate WSB reported.
"I was devastated, a little bit heartbroken. But this is as much as we can do," protester Kennan Blair told the station.
In Cleveland, protesters gathered on the steps of the Cuyahoga County Justice Center carrying bags of Skittles — the candy Martin had just bought before he was killed, CNN affiliate WEWS reported.
"I could have been Trayvon Martin," one African-American teen wearing a hoodie — the same garment Martin was wearing — told the station. "But this case isn't about racial issues. This case is about violence. This case is about the judicial system."
With anger and frustration over the verdict showing no signs of weakening, more protests are certain. On Tuesday, Sharpton said his National Action Network would organize rallies outside courthouses in 100 U.S. cities to protest the Zimmerman verdict and pressure federal authorities to act.
"We are going to fight," he said. "On Saturday night we lost the battle but the war is not over. And we intend to fight."
Moving online
Many critics of Zimmerman"s acquittal are protesting not on the streets, but online.
As of Tuesday morning, more than 455,000 people had signed a MoveOn.org petition started by the NAACP asking for the Justice Department to file civil rights charges against Zimmerman.
Two petitions to the White House seeking such charges had more than 27,000 signatures between them Tuesday morning. Petitions in support of Zimmerman had a few thousand signatures.
And someone created the "We Are Not Trayvon Martin" site on the popular blogging service Tumblr, drawing hundreds of essays from people angry or upset over the verdict.
"I think if I looked like Trayvon I could've been shot or arrested or antagonized and hated. I could've been dead at 17," wrote one poster who identified himself as a 31-year-old white man. "I think if Trayvon looked like me he could've grown up to be someone that did something wonderful for the world."
Taking Zimmerman's side
Meanwhile, Zimmerman's parents, Robert and Gladys Zimmerman, defended their son in an interview with ABC News.
The parents said they are sorry for what happened, but insisted their son is not a racist.
"Absolutely not. He's never been taught to be a racist," Robert Zimmerman said.
He added that the family has received an "enormous amount of death threats."
Gladys Zimmerman said she would pray for Martin and for those now demanding vengeance after the verdict.
When asked what she would say to Martin's parents, she said: "We are deeply sorry for this tragedy."
CNN's Tina Burnside, Dottie Evans, Dave Alsup and Michael Pearson contributed to this report.
Michael Pearson. Holly Yan and Cheri Mossburg | CNN