George Zimmerman found not guilty of murder in Trayvon Martin's death
NAACP urges the Justice Department to seek civil rights charges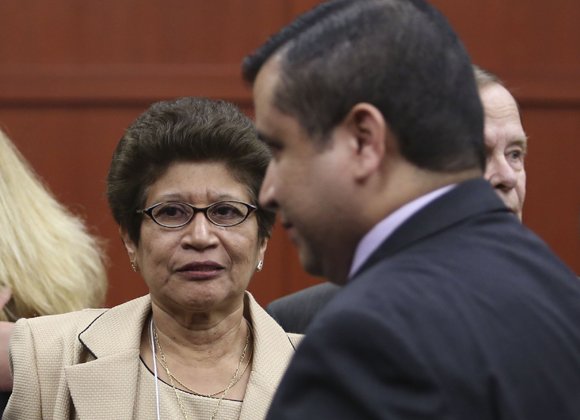 Florida State Attorney Angela Corey defended the second-degree murder charge that was filed against Zimmerman, telling reporters late Saturday that the allegations "fit the bill" for the charge.
"We believe that we brought out the truth on behalf of Trayvon Martin," Corey told reporters shortly after the verdict was announced.
One of her prosecutors, Bernie de la Rionda, expressed disappointment with the jury's decision, but acceptance as well.
"It's not perfect, but it's the best of the world," he said of the jury system. "And we respect the jury's verdict."
The response from NAACP President Benjamin Todd Jealous struck a far different tone.
"We are outraged and heartbroken over today's verdict," Jealous said in a statement, vowing to pursue civil rights charges in the case. "We stand with Trayvon's family, and we are called to act."
Don West called the prosecution of his client "disgraceful," adding, "I'm thrilled the jury kept this tragedy from becoming a travesty."
"But it makes me sad that it took this long, under these circumstances, to finally get justice," he added.
His colleague, Mark O'Mara, struck a different tone, saying he was "ecstatic" with the verdict. He made a point to compliment local law enforcement authorities and, especially, the jury and all the time and effort jurors put into the process.
"They listened, they took notes, they were as engaged as anyone else in the process," O'Mara said. "And it made for the type of verdict that we had to have."
The fateful night
The story started the night of February 26, 2012, as Martin, 17, walked back to his father's fiancee's house through the rain from a Sanford convenience store, where he'd bought Skittles and a drink.
Zimmerman, a neighborhood watch volunteer, spotted him and called police. A 911 dispatcher told Zimmerman that officers were on the way and not to follow the allegedly suspicious person.
Nonetheless, Zimmerman got out of his car, later telling police he just wanted to get a definitive address to relay to authorities.
Sometime after that, Zimmerman and Martin got into a physical altercation. Some neighbors took notice: On one 911 call, anguished cries for help can be heard.
Who was yelling? Martin's mother testified she's "absolutely" sure it was her son; Zimmerman's parents said, with as much conviction, that it was their own child.
There are also disputes about who was the aggressor, about whether or not Martin may have seen or reached for Zimmerman's gun, about whether Zimmerman should have had more injuries if he was pummeled, as he claims.
And some accused Zimmerman—who identifies himself as Hispanic—of racially profiling the Black teenager, a claim the defense camp flatly denied.
The prosecution never accused the defendant of being racist. But they did argue that he wrongly and spitefully prejudged Martin as one of those "f*ing punks," as he's heard saying under his breath in his call to police, who had pulled off crimes in his neighborhood.
"The defendant didn't shoot Trayvon Martin because he had to," Assistant State Attorney John Guy said. "He shot him because he wanted to. That's the bottom line."