George Zimmerman found not guilty of murder in Trayvon Martin's death
NAACP urges the Justice Department to seek civil rights charges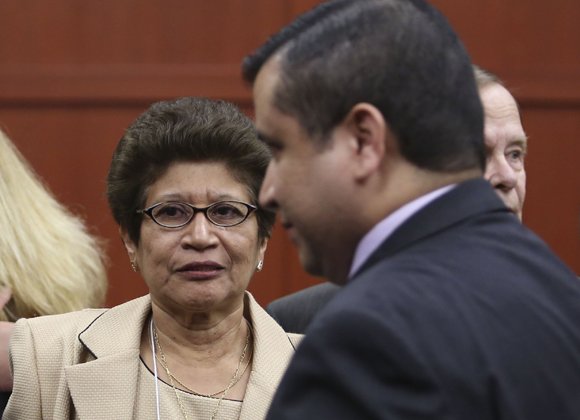 SANFORD, Fla. — George Zimmerman never denied shooting Trayvon Martin, saying he did so in self defense. Late Saturday night, a Florida jury found him not guilty in the teenager's death.
The verdict caps a case that has inflamed passions for well over a year, much of it focused on race and gun rights.
The six jurors—all of them women—deliberated for 16½ hours total, including 13 on Saturday alone, before delivering their verdict. Five of the women are white, one is a minority.
None of them wanted to speak to the media after the verdict, court spokeswoman Michelle Kennedy tweeted.
When he learned his fate, a quiet Zimmerman had little visible reaction. He turned and shook the hand of one of his attorneys before sitting back down, only openly smiling after court was adjourned. His parents, Robert and Gladys Zimmerman, were seated nearby, but Martin's parents were not in the courtroom.
Robert Zimmerman Jr. said there's still plenty of fear, and his brother George "is going to be looking around his shoulder for the rest of his life." But there's great relief as well.
"Now the jury has spoken, and we are exonerated as a family," he told CNN's Piers Morgan late Saturday. "And more importantly, George is exonerated."
Trayvon Martin's father, Tracy Martin, took to Twitter to thank those who have supported his family and vowed they will continue to fight.
"Even though I am broken hearted my faith is unshattered I WILL ALWAYS LOVE MY BABY TRAY," he tweeted.
The jury had three choices: to find Zimmerman guilty of second-degree murder; to find him guilty of the lesser charge of manslaughter; or to find him not guilty.
Earlier in the day, jurors asked the court for clarification on its instructions regarding manslaughter. Such a query couldn't even have been posed a few days ago: Judge Debra Nelson ruled Thursday, over the defense's vehement objection, to include manslaughter as an option for jurors, in addition to a second-degree murder charge.
To convict Zimmerman of manslaughter, the jurors would have had to believe that he "intentionally committed an act or acts that caused the death of Trayvon Martin." That charge could have carried a sentence of up to 30 years in prison, though the jury was not told of that possible sentence.
For second-degree murder, the jurors would have had to believe that Martin's unlawful killing was "done from ill will, hatred, spite or an evil intent" and would be "of such a nature that the act itself indicates an indifference to human life."
Ultimately, they believed neither. And that means Zimmerman can walk free.
NAACP president 'outraged and heartbroken'
Scores who had gathered outside the Sanford, Florida, courtroom hoping for a guilty verdict reacted in disbelief after word of the decision trickled through the crowd. Hours earlier, they had given speeches, singing songs and chanting, "We want justice." Some appeared angry, others appeared sad.
Zimmerman supporters also rallied in the courtyard during the day, holding signs saying "Self-defense is a basic human right," "Not enough evidence," and plainly "Not guilty." They had an entirely different view of the case: that Zimmerman had been wrongly implicated, that he'd just done what he could to save his life.