NTSB: 2 Asiana pilots call for landing to be aborted
911 calls pour in to dispatchers from witnesses and passengers alike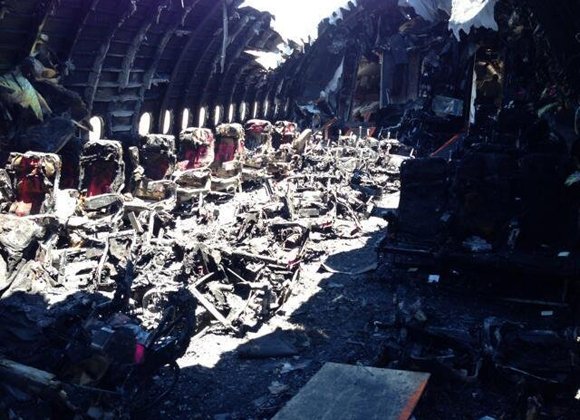 "An airplane crash at SFO?" a dispatcher asked.
"Yeah. We were hiking on a trail outside Pacifica, and we heard a giant explosion, and ... an airplane had crashed right there at SFO."
Another caller dialed 911, thinking the response was taking too long.
"We still don't see any firemen or anything," another witness said.
"We are responding, trust me," the operator responded.
Moments before, the 777's main landing gear slammed into a seawall between the airport and San Francisco Bay, spinning the aircraft 360 degrees as it broke into pieces and eventually caught fire.
First responders were on the scene two minutes after the crash to tend to the injured, Hersman said Wednesday. About a minute later, there were firefighters equipped to douse the flames.
Those who could do so poured out of the plane in the aftermath, dialing for help as they escaped.
"We are at the San Francisco airport, and our airplane just crashed upon landing, and we think we need someone here, someone here as soon as possible," a passenger said.
The dispatcher asks: Which runway?
"I don't know what runway. We just literally ran out of the airplane."
CNN's Mike Ahlers reported from San Francisco, and Chelsea J. Carter and Ed Payne reported and wrote from Atlanta. CNN's Kyung Lah also contributed to this report.
Chelsea J. Carter. Mike Ahlers and Ed Payne | CNN