Hillary Clinton gets library; Gov. Pat Quinn suspends pay; James Holmes pleads insanity
7/12/2013, midnight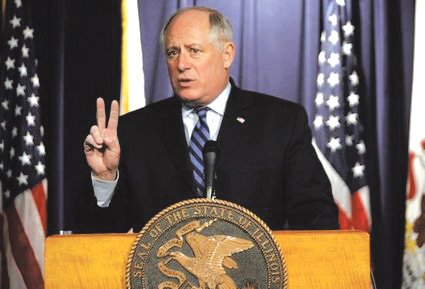 Arizona
The Arizona blaze that killed 19 firefighters is 100 percent contained, authorities said late Wednesday, turning the page on a painful chapter for the community. The 19 members of the Prescott Fire Department's elite Granite Mountain Hotshots wildfire crew died while battling the Yarnell Hill fire, which consumed 8,400 acres northwest of Phoenix. Officials have said it appears the men were forced to lie down under fire shelters, blankets meant to protect against flames and heat, as a last resort after the fire suddenly changed directions. Earlier, authorities had said they expected the blaze to be fully contained by July 12. Firefighters completed their task a day ahead of projections. Vice President Joe Biden honored the men at a memorial service this week saying they "rushed toward the flames as everyone else retreated."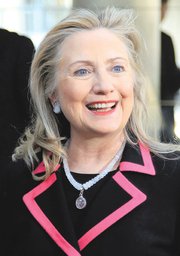 Arkansas
Former Secretary of State Hillary Clinton is getting a library. The Central Arkansas Library System on Monday dedicated the Hillary Rodham Clinton Children's Library and Learning Center in Little Rock. Clinton marked the ceremony by reading "The Very Hungry Caterpillar," according to USA Today. The system's board of trustees voted in June to name the new library after Clinton, citing her work on children's issues during her tenure as first lady of Arkansas. Located on a six-acre site, the 30,000-square-foot library cost $12 million and includes a computer lab with 14 computers, as well as a teaching kitchen, theater and more than 21,000 books DVDs and CDs.
California
A woman identified as a Saudi Arabian princess has been accused of holding a domestic servant against her will at a condominium in Irvine. Meshael Alayban, 42, faces one felony count of human trafficking. Court details released Thursday say Alayban is one of the wives of Saudi Prince Abdulrahman bin Nasser bin Abdulaziz al Saud. Police say the servant is a 30-year-old woman, originally from Kenya, who managed to escape Tuesday and flag down a bus. A passenger helped her contact the Irvine Police Department. Investigators say the alleged victim had contracted to work with Alayban's family in Saudi Arabia in March 2012. Her salary was set at $1,600 a month, for working eight hours a day, five days a week. But once she arrived in Saudi Arabia, the servant says, her passport was taken from her. She also says she was paid only $220 a month and forced to work 16 hours a day, seven days a week. Police say Alayban's family traveled to the United States in May with the alleged victim and four women from the Philippines under similar contracts.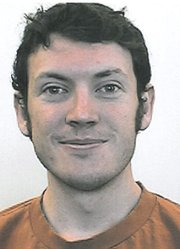 Colorado
James Holmes was in "the throes of a psychotic episode when he committed acts that resulted in the tragic loss of life" at a Colorado movie theater a year ago, his attorneys said in a court filing. It is the first time the defense has admitted that Holmes killed 12 people in a mass shooting, the Denver Post reported. The judge in Holmes' murder trial last month accepted the defendant's plea of not guilty by reason of insanity. Holmes previously offered to plead guilty and spend the rest of his life behind bars if authorities would spare his life, but prosecutors in Arapahoe County announced in April they would seek the death penalty. The defense then decided to make an insanity plea. Judge Carlos Samour Jr. has told attorneys he expects the trial to take place in 2014.