All the world's a fair in the AV
Rides, games and lots of crazy food and fun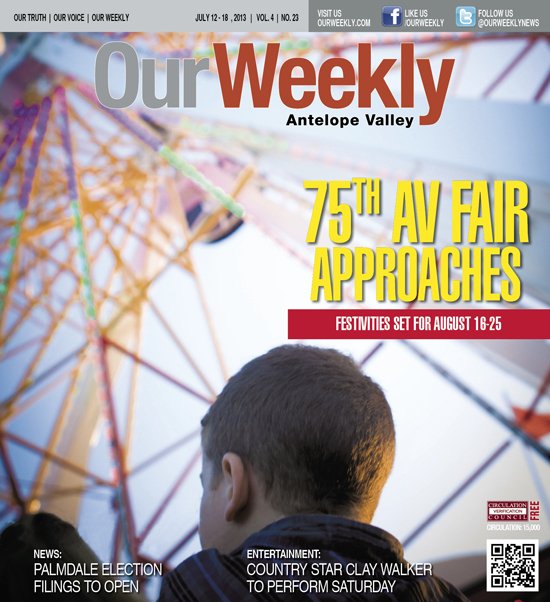 "Our State Fair is a Great State Fair. Don't Miss it, Don't Even be Late (our state fair is great)"
—From the 1945 Rodgers and Hammerstein musical "State Fair"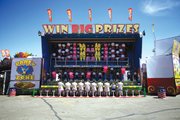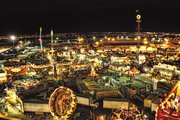 Everybody loves the fair. The carousel, Ferris wheel, funnel cakes, cotton candy and churros have delighted generations for decades, and this year promises to be one of the best ever. The 75th annual Antelope Valley Fair and Alfalfa Festival, scheduled from Aug. 16-25, is one of the nation's authentic "country-style" fairs that remind visitors of a more simple time void of the busy, stressful demands of the urban life and features some of the most popular and romantic aspects of the beloved midway carnival rides, culinary delights and livestock.
"Family, community and agricultural education is what the AV Fair is all about," said Ron Emard, president of the Antelope Valley Fair Association board of directors. "This year's fair will again provide wholesome family entertainment, educational opportunities and the chance to participate on many levels. Our fair features one of the largest Junior Livestock programs in the state. And don't miss out on the rides, games and delicious food. This year's fair theme is: 'Diamonds are FAIR-ever!' at the 75th annual Antelope Valley Fair and Alfalfa Festival.'"
The popular Grandstand Arena will host the Palmdale Auto Mall Concert Series, offering everything from Country and Western, Banda and Blues, to Hip-Hop, Pop and Heavy Metal. Here's a look at some of the world-famous headliners scheduled for 7:30 each evening (excluding the Aug. 18 show) at the outdoor venue:
• First up on Aug. 16 is Country star Darius Rucker, who will share the night with singer Ann Marie. Formerly of the popular crossover band Hootie & the Blowfish, Rucker is one of few African American country artists since Herb Jeffries (a singing cowboy), Charlie Pride or Ray Charles to earn worldwide acclaim. The South Carolina native hit the charts in the early 1990s when the band produced five studio albums, earning six Top 40 hits on the Billboard Hot 100.
Rucker co-wrote the majority of the band's songs with his three college friends Mark Bryan, Jim "Soni" Sonefeld and Dean Felber. In 2002, Rucker released a solo R&B album that didn't earn the acclaim he'd expected. Unsatisfied with the public response, Rucker decided to make a major change for a Black artist—perform Country & Western. In 2008, he signed with Capitol Records Nashville, releasing the album Learn to Live and saw the single "Don't Think I Don't Think About It" reach No. 1 on the Hot Country Songs list. That was followed by two more No. 1 singles, "It Won't Be Like This for Long" and "Alright."
In 2009, Rucker became the first African American to win the New Artist Award from the Country Music Association, and is only the second Black person to win an award from the association. Ann Marie is an R&B singer popular for the songs "1 Thing," "Nothing Like Lovin' You" and "Why Don't We Fall in Love?"